If this is your first time on BYC, we suggest you start with one of these three options:

Not a member yet?

join BYC here

& then

introduce yourself

in our

community forum here

.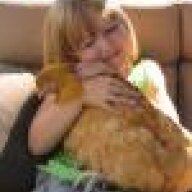 Loading...

Loading...

About

Interact

Signature

I was only going to get five chickens originally. In adult hens I currently have 1 BO, 1 NHR, 1 RO, 4 EE's and 1 BR. In baby chicks I have 4 BLRW's, 2 FCM's, 1 Delaware, 1 SLW, 1 BJG, 2 SS's, 1 BO, 1 WCP, 1 GSL and 2 BA's. That only adds up to five, right?

Loading...