If this is your first time on BYC, we suggest you start with one of these three options:

If you're already a member of our community,

click here

to login &

click here

to learn what's new!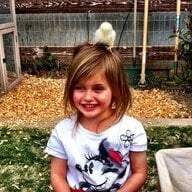 OLD ADOBE
Out Of The Brooder
OLD ADOBE was last seen:

Feb 3, 2016
Loading...

Loading...

Interact

Signature

55 Chickens and growing...

3 Amber Link Hens - 5 Barred Plymouth Rocks (3 hens, 2 roos) - 5 RIR hens
& 1 black Silkie/Woodpecker mix named Rosie
and almost laying (except the Rooster/Tom)...
5 Ameraucanas - 11 Gold Sex Link pullets - 12 Barred Plymouth Rocks
12 Silver Laced Wyandottes - & 1 white Silkie (Roo I think)
5 Bronze Turkeys​

​

Loading...