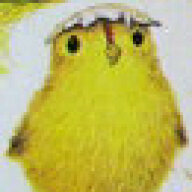 patienceprudencecharity
Songster, Female, from Butler County, Ohio
10 Years
patienceprudencecharity was last seen:

Nov 21, 2018
Loading...

Loading...

About

Gender:

Female

Location:

Real Name:

Nancy

What's your main reason for joining our community?:

Sharing ideas

Hen owner for 11 years.
Started with 3 Red Comets. Added some Speckled Sussex and a big English style Buff Orpington. Raised Coronation Sussex, Lavender Orpington, Welsummer, Black Copper Marans. Said goodbye to sweet hens who reached their old age. Current flock includes bantam white Cochins, bantam Rocks, an enormous white Rock, an elderly Welsummer, and 3 big Buff Orpingtons (1 production style, 2 fluffy English style).

After all these years I am a fan of gentle birds and dislike breeding programs that result in too many big eggs and early demises of birds. I don't need an egg a day from a hen, just want us all to have healthy happy lives. Mille fleur, white and self blue bantam Cochins and Jubilee and Lavender Orpingtons are my current obsessions. I'm skeptical of lavender birds' health and support breeders who keep adding black for health.

Love small farms, generous hearts, and kind people and animals.

Golden retriever snoring under the covers next to me, another at my feet. Two kittens rampaging around the house somewhere. Small town Ohio born and raised. Feed the animals first, look after the parents, keep an eye on the husband. That's our life.

Interact

Signature

Current hen friends are Buff Orpingtons (Ginger, Daffodil, and Henny Penny), White Rock (Rosie), Columbian Rock bantam (Pepper), Buff Rock bantam (Sunflower), Welsummer (Nutmeg), and Cochin bantams (Kindly and Snowball )
https://www.backyardchickens.com/articles/golden-buffs-chicken-breed-information-pictures.48227/#comment-506082

Loading...

Loading...

Loading...