If this is your first time on BYC, we suggest you start with one of these three options:

Not a member yet?

join BYC here

& then

introduce yourself

in our

community forum here

.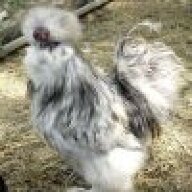 poultryinmotion
In the Brooder
Loading...

Loading...

Interact

Signature

I have 24 beautiful doves. I am a bit new to chickens. I have EEs, americaunas, silkies, frizzled cochins, and some other muts. I love them all and they all taste good! Hush Gracie!!..I also have an african gray parrot named Gracie that thinks I am the love of her life. I have never tried parrot before but sometimes....

Loading...