Come check out hundreds of awesome coop pages (and a few that need suggestions) in our 2018 Coop Rating Project!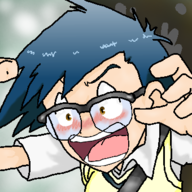 Loading...

Loading...

About

Interact

Signature

29 lovely pullets, 20 something adult chickens and a Silkie baby!

I AM SCOTT PILGRIM. I'm just kidding, but Scott is like... a cousin to me!

I'm always bored, so ignore my "im bored" posts...

mah Sasha Braus bring all da chickenz 2 da yardddd

wut

Find me on Hatena! id:t00nlink

Loading...

Loading...