I bought this coop 3 months ago. I live in Washington. I will let the pictures do the talking.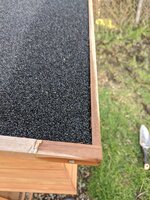 Terrible design flaw with the wood trim. Water soaks into the wood directly.
Inside the coop. The roof leaks terribly. Believe me I am trying to remediate the mold but it's impossible.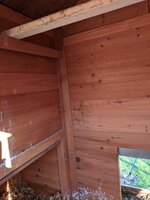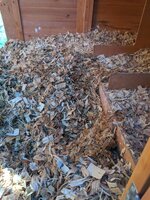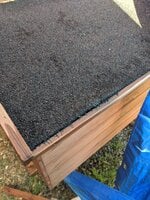 The shavings are constantly wet inside this coop. I have to change them every week. Water wicks into the coop from the terrible "roofing" material. when in rains it drips into the coop.
Falling apart, moldy and a health hazard for my chickens.