Apr 25, 2011
8,966
55
306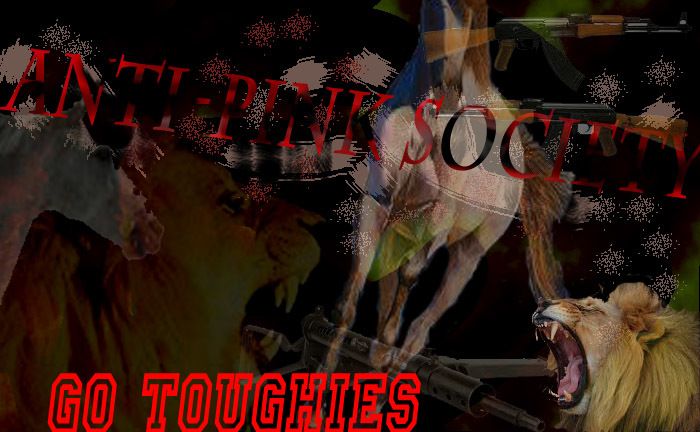 Anti-Pink
Society
The Anti-Pink society is here to counteract the prissiness of the Pink Club. All you toughies come talk here, it may be purses, fluff, and malls over there; but here, it's different. Here, were all and out tough and rough, we talk about bacon, disgusting habits, rugby, and how to melt a doll's face.
PM me with your name, color, and title.
§ All BYC rules apply
§ Post in anything but pink
Members:
WooingWyandotte - Head toughie
CochinBrahmaLover - Hunter toughie
Farm Coe - The Prefers Purple Toughie
Singingchickenmomma - I scream when I see pink
Ducks and Banny Hens - Banny Outlaw
Chloezoebob101 - Crazy Blue Gal
JerseyGiantFolk - Weight Lifts Her Jersey Giants
Zinnia Hen - The Silkie Rooster Wrangler
Magic Birdie - The Insane Person
Symphony - The Vanilla and Symphony Caretaker
Get ready to rock n' roll, toughies.
Last edited: