10 (plus extra)
Bantam Lavender Ameraucana
hatching eggs.

Price includes shipping. Paypal only.
U.S. Pullorum - Typhoid Clean / U.S. AI Clean
NPIP #55-1071
Eggs are carefully packaged (double boxed) and mailed via USPS Priority Mail. Each egg is individually bubble wrapped so they have the best possible chance for arrival to your door unbroken. We guarantee fresh, fertile eggs, but cannot be responsible for hatch rate due to shipping or incubation variables. We prefer to ship on Mondays, Tuesdays and Saturdays to ensure timely delivery.
Paypal is the only method of payment accepted at this time. Please pm me for more information.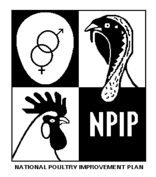 Last edited: