Apr 11, 2010
1,319
13
153
I relisted the eggs at a lower price. I currently have 14 eggs plus what is laid before packing them up and shipping tomorrow.
First time ever. I am offering up 12+ of my high quality Showgirl eggs. We bought a house and I will not be incubating till after the move when I will have bigger and better chicken accommodations.
My Showgirl coop consist of a blue Showgirl cock (from Jennifer Vidmar's line) over the best silkies I could afford. The hens are blue, black and splash. None of my breeders have visible DQ's although I do get the occasional toe issue with the chicks. (I am almost sure it is a black hen who is producing the chicks with toe issues) All my hens are vaulted and several have placed well in sanctioned shows. I have several pics on my web page and even more on FB in pulbic alums.
I will collect eggs through Tuesday when I will ship out in a med flat rate box. I place the eggs in an egg carton packed with shredded paper then wrap the cartoons in bubble wrap. I layer the bottom of the box with shredded paper, place the cartoon in then pack it as full as I can safely with more shredded paper. The cost for the medium shipping box is 15.00.
I can not guarantee your hatch rate due to shipping, weather or different incubation methods. I do have my hatching method up on my website and it has worked quite well for me.
Thanks for looking,
Tisha
Edward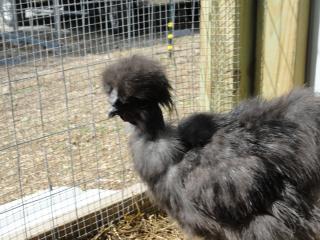 Cole (blue hen)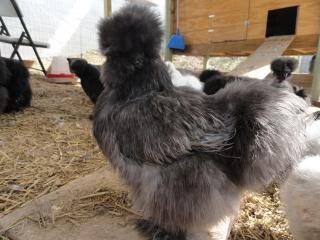 Bells (black hen)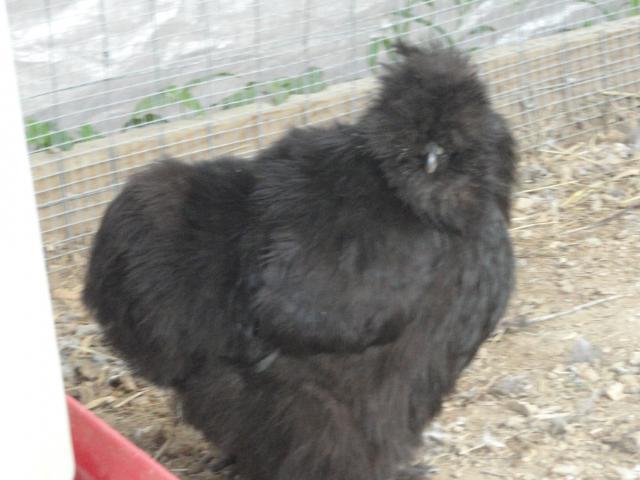 Orli black hen)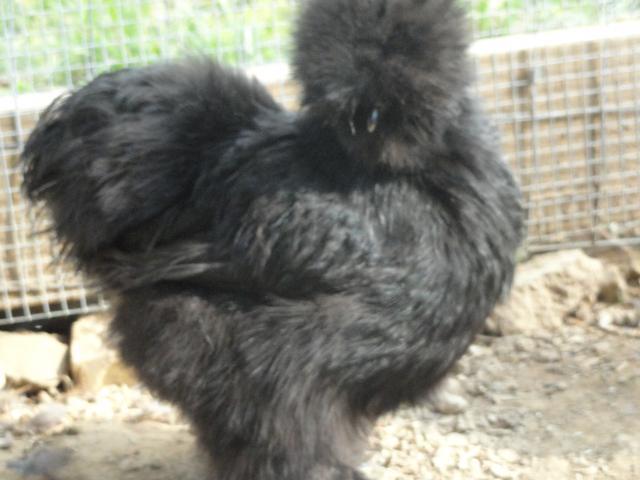 No sure (black pullet)
Jack and I the day I beat him with Cole
Splash baby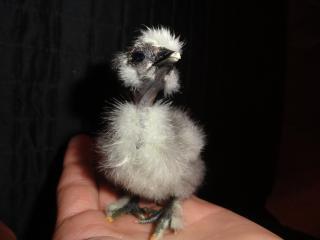 blue pullet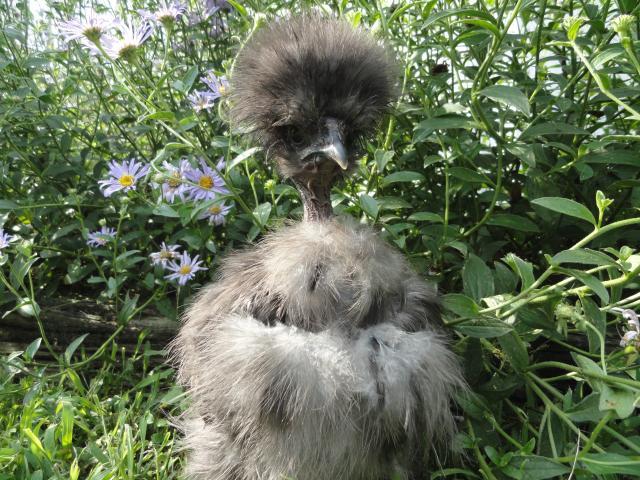 black pullet
splash pullet