I am selling eggs for my Blue Partridge and Partridge silkies. They are very nice birds. Several of the birds have been shown and done well. I have won best of variety everytime I have shown. All of my silkies have the correct number of toes and the correct combs. I have never hatched out a four toed chick. I have hatched a few splash chicks, but most are blue partridge and Partridge.
We have had good fertility here, but I can not guarantee your hatch rate due to shipping and/or incubation methods. I accept paypal. I want to ship these Saturday.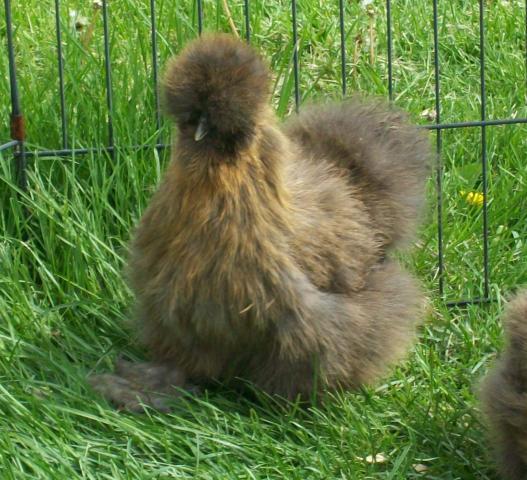 The hen in the back just got done been broody for over a month. She usually looks a lot better than she does in this picture.