Hi!
I am offering Production Red and Production Black eggs for a friend of mine. She wants to see if any one is interested in these breeds.
You will get pure Producton Blacks, (her roo is a production black), and red and black cross on the Production Red.
The Production black lays a white egg and the Production reds lay a brown egg

I will personally package and ship these eggs for her

since she is a friend. (I'm hoping to get her to become a part of BYC).
I could only get one picture to upload. (I think it's because she took pictures with her phone and sent them to me.)
Here's a couple of pics of how I package eggs for shipping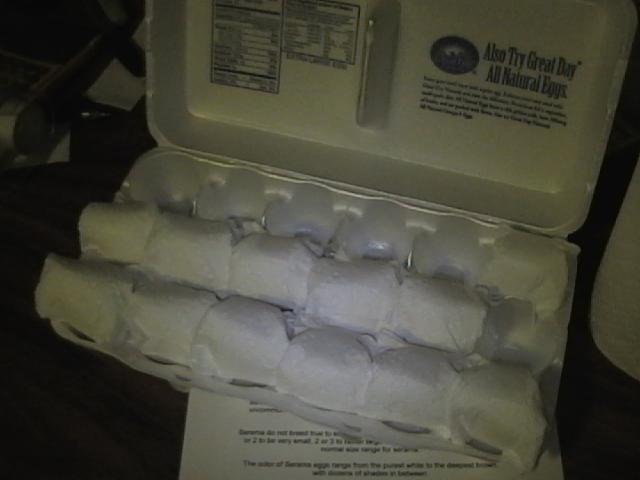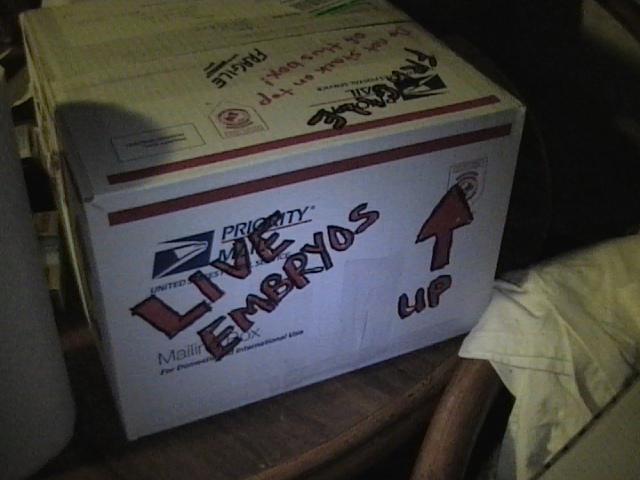 Shipping will be actual cost plus $2.95 to help defray PayPal fees, packing, delivery confirmation, ect...
If shipping comes to less than $19.95 minus the $2.95 I will send you a refund.
Payment is expected at auction end to
[email protected]
through PayPal. NO E-CHECKS!
If you have questions you can email/pm me.
Thanks!
Carla
Last edited: