Love God, Hubby & farm
11 Years
Apr 13, 2008
8,372
426
326
The Garry Farm loves all our poultry and animals deeply, but must admit that Our Black Copper Marans and their beautiful coloring and wonderful disposition and beautiful eggs, still make our eyes so happy
.... We are pleased to offer the eggs - the offspring directly from Moses.....The Rooster who protected our baby goats! See the story here if you are interested...It is a wonderful and true family fairy tale with a very happy ending!!!
http://www.freewebs.com/thegarryfar...arm-fairy-tale-the-rooster-who-would-be-king-
Our Black Copper Marans are beautiful and Wade Jean and Bev Davis lineage. Their egg color is deep and rich. This is the first ever Garry Farm Black Copper Marans born...Still one of my favorite pictures, despite when I ask My beloved to bring a yellow baby blanket, he couldn't find it and brought some yellow insulation...Don't worry no chick was harmed in the taking of this photo, but don't try it at home please!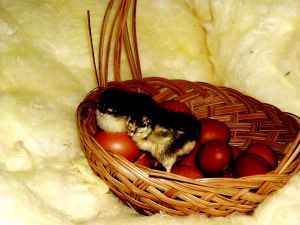 Here's Moses and his bevy of beautiful admirers. All the flock have feathered legs and babies are born with feathered legs! Eggs are rich and dark. We only set the darkest of eggs and only the dark egg layers are in our BCM chicken tractors ----We have 4 tractors of different kinds of marans...Yes we LOVE them!!!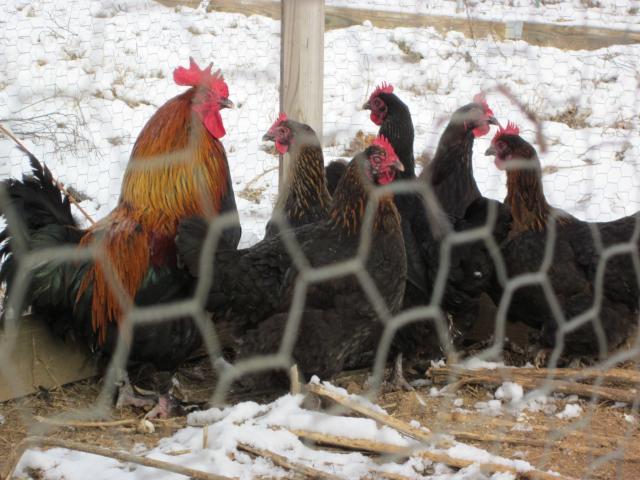 Handling & Shipping Information
12+ means you will receive 12 eggs and possibly more, depending on the laying of the hens!
Eggs will ship the week of May 30.
The shipping is average cost based so you will be able to paypal us immediately after the auction ends. We ship eggs in the same way we would like to receive them. We bubble wrap each egg separately, putting in a regular box (not an egg carton) which is then cushioned and set in a larger box. These are not the prepaid priority boxes but we use the large boxes that can be ordered through USPS as the standard mailing box. Our mailing costs can often be higher than the prepaid boxes but we find that they arrive in better shape, so it's well worth the extra time, packing materials and shipping costs. Occasionally with a large order, we will use an even larger outside box. We also take the time and fuel, etc to drive them to the post office as we find this minimizes the time they spend riding around the bumpy country roads. Our post office is wonderful and always places our mailing boxes to the side in a separate are for loading on the truck and the eggs go on top of all the other boxes....
Even as carefully as we ship, we cannot guarantee that there will be no breakage in transit. We do not guarantee the percentage of your hatch as the incubators temperature and humidity are very variable.
We will provide assistance to you during the hatch and help in every way possible to have the best hatch possible.
Our paypal is:
[email protected]
We are a chemical free farm and farm full-time. We feed our animals with the best feed, sprouted grains, fresh grasses, treats from the garden and loving care.
Please check out our feedback.
http://spreadsheets.google.com/pub?key=pcz6aC_klXJDTE8H01hR-RA
and also in the new system.
There are also testimonials at our web site:
http://www.freewebs.com/thegarryfarm/
We accept paypal and USPS money orders and cash if picked up at the farm. For this auction, we can only accept paypal, but USPS orders are fine for preorders. Our paypal is:
[email protected]
We also have feed back in the new system as you'll see above.
Happy Bidding!!!!
Please pm me with any questions. Thanks and have a blessed day. Nancy