Looking for a broody
11 Years
Aug 18, 2008
1,433
10
171
Auction Formatted Listing - Do not PM to bid! - Place bid in a reply!

Bidding starts at $60.00 USD per dozen
Additional bids will need to be in $1.00 increments to be recognized
Place your bid as a reply. Make sure to keep checking back to up your bid as needed. Don't forget to subscribe to this listing so you don't get out bid!

Auction will end at 5:00 pm PST on Monday January 16th, 2012

I will have

TWO DOZEN Line B Pullet eggs

, and likely

ONE DOZEN Line A Hen eggs

. As usual, second and third place will have 'first dibs'
----------------------------------------------------------------------------------------------------------------------------
** NOTE - these are pullet eggs, as these girls just started laying before Christmas. Fertility checks have been good and their mate is very 'attentive'. I will add extras as possible ** Double note -
THIS IS THE LAST AUCTION FOR THESE EGGS - all birds are sold and shipping as of 1/17/12
. Good Luck and Happy Bidding!!
Up for auction: 12 eggs from my original 'fluffy' male (hatched from Jubaby's eggs) and my Line B smooth carriers.
We ship flat rate priority ($15) or regional flat rate ($9) if available based on your zip code.
Eggs will ship on 1/17 (Tuesday) so payment needs to be made at the end of the auction. Paypal only please.
We ship flat rate priority ($15), or regional ($9ish) if available based on your zip code, plus a 3$ fee for materials (bubble wrap, packing peanuts, etc).
Please also note that even as carefully as your eggs will be shipped, we cannot guarantee that there will be no breakage in transit. We also cannot guarantee the percentage of your hatch as the incubators temperature and humidity are very variable.
Please note - these are not Ameraucana/Silkie/EE crosses. Jubaby hatched these unique birds from pure Ameraucana eggs and I in turn, hatched mine from her stock.
Somewhere, very far back in these birds' genetics, they ended up being carriers for h (hookless), the same gene responsible for the feathers on Silkies. These birds that Jubaby, myself, and a handful of others have hatched retain their hookless feathers while having none of the other Silkie traits (black skin, extra toes, vaulted skulls). They appear, with exception to their feathers, to be normal pure Ameraucanas. This is what makes these birds so unique, and such a pleasure to raise.
I have paired my 'fluffy' male with my Line B Blue smooth carriers (fluffy/pure F1 crosses) (from Pips&Peeps stock) to improve their blue egg coloring.
You will get 50% fluffy chicks from this hatch, which should come out to 50% blue and 50% splash. The remaining 50% smooth feathered chicks will be carriers.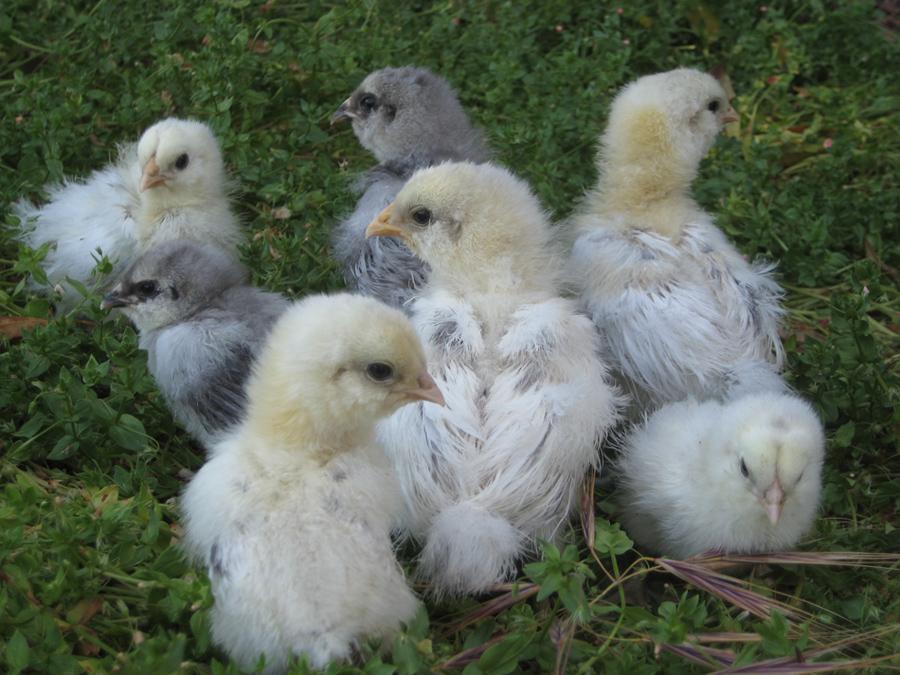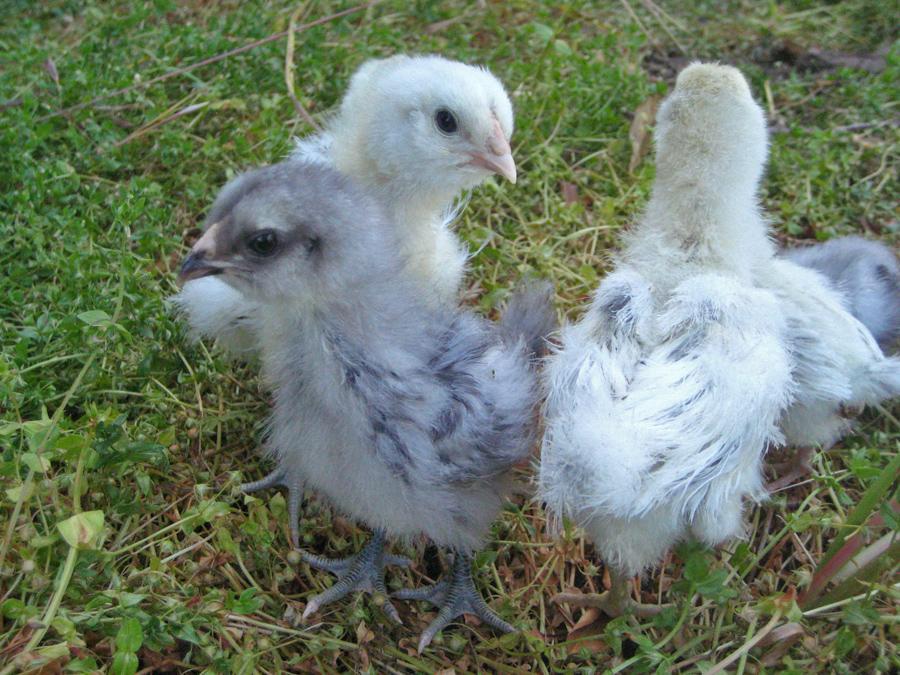 For more information on these birds, please see the What's wrong with their feathers? thread.
Thanks and Happy Bidding!!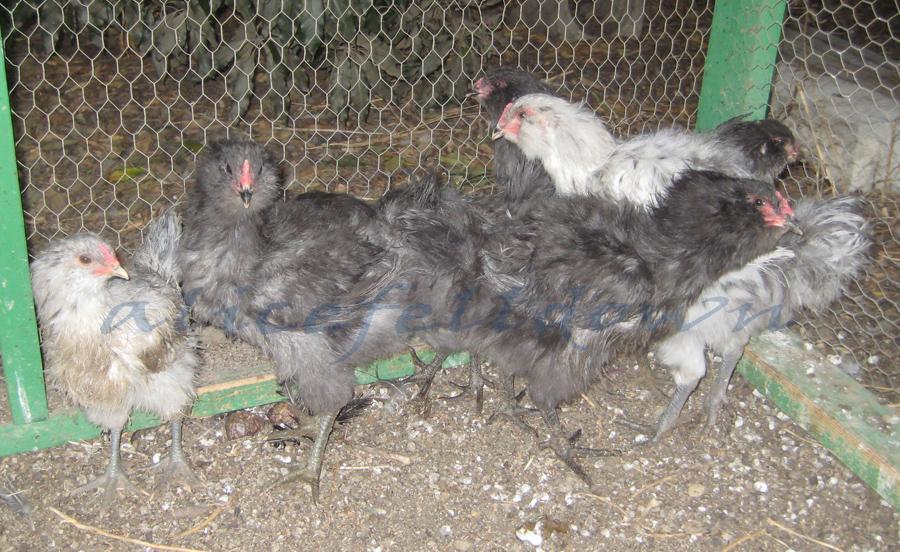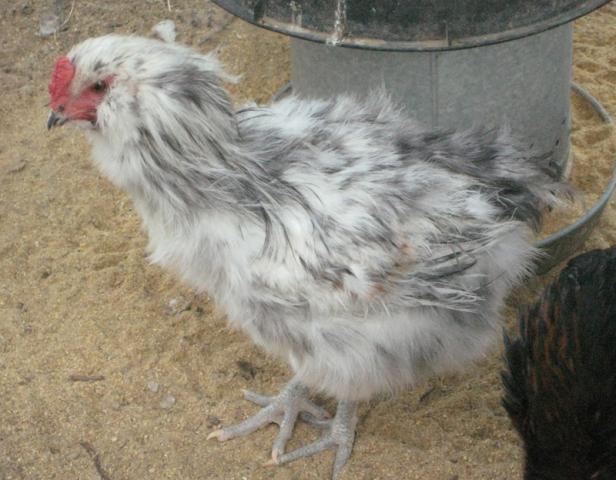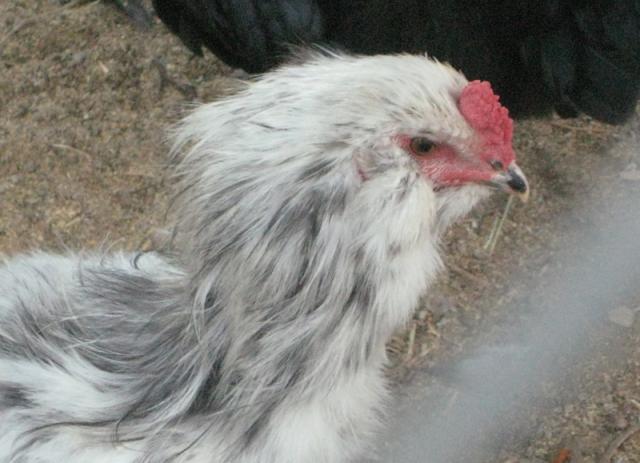 Last edited: