Just went out to check the flock and my 12 week old bantam Buff Orpington pullet was dead in the covered part of the run. At first I couldn't see a mark on her, then noticed a tiny smear of blood on her thigh and after pulling her feathers back what looks like a large bleeding "bruise" area on her thigh. She was fine this morning when I let them out!
Obviously the other birds didn't do this. They were in the fenced run all morning and the only other animals that can get in are the small (harmless) coop rats and the odd lizard/snake. Has anyone ever heard of venomous snakes biting chickens? The bruise/blood seemed right at the surface and oozing out of where the feathers meet the skin as if the blood wasn't co-agulating properly. The skin seems to be slightly torn but more like it was so thin it was disintegrating.
Could this be a venomous snake bite?
We do have Copperheads and Timber Rattlers though this little bird is very timid and would not be likely to mess with one. If she grabbed a baby snake I would expect the bites to be on her face/neck (unfortunately I know that from experience when 2 of my dogs found/grabbed a baby rattler, they both recovered).
The damage seems far too mild to even be fatal!
Thoughts?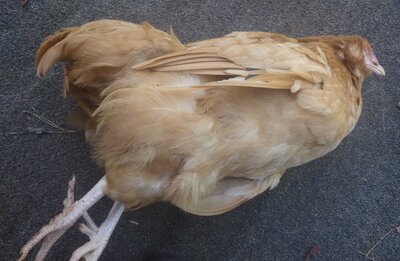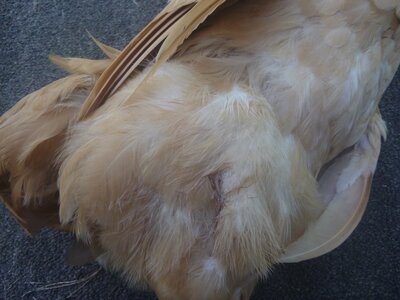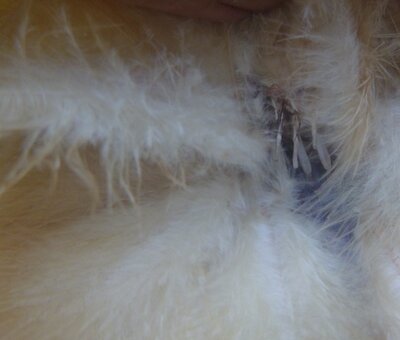 Last edited: