I just found my 1st egg yesterday. It's a dark green. I was hoping for blue from my EE hen.
Thanks for letting me share. Can't post a pic until I find batteries for the camera!
Got the batteries from DD and I tried. You get the idea! I went out to the coop today and found another olive and a pale mint green one. So, 2 of my ladies are finally laying!
This is my egg with a store bought whitey!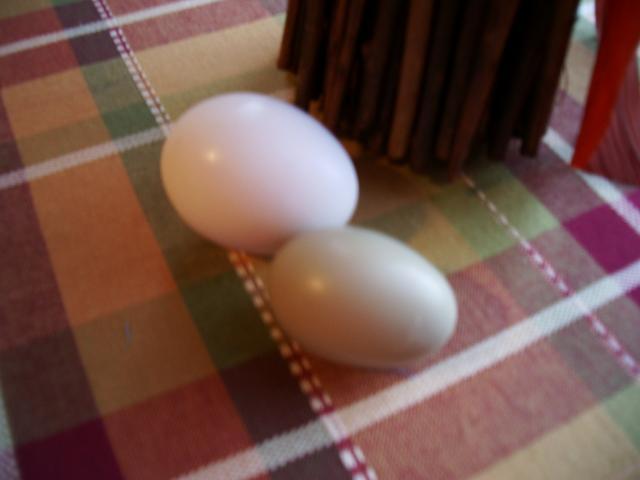 Last edited: