Two of my girls are losing their feathers on their underneath side just below the vent. My RIR's rear seems to be worse than the leghorn. They are not egg bound because I sat in the coop this morning with the camera to get a picture for you all and the RIR laid an egg right in front of me. I don't think the white chicken is eggbound either because I have three white layers and I got three white eggs yesterday. No white eggs yet today but they seem to lay a litter later in the morning for some reason. Can anyone tell me what to do to help them and if there is something I can do to prevent it from happening again. Also I want to add that I have not seen any of the other birds picking on them, they are active, drinking and eating normally. Thanks
This was about 10 min before she laid an egg.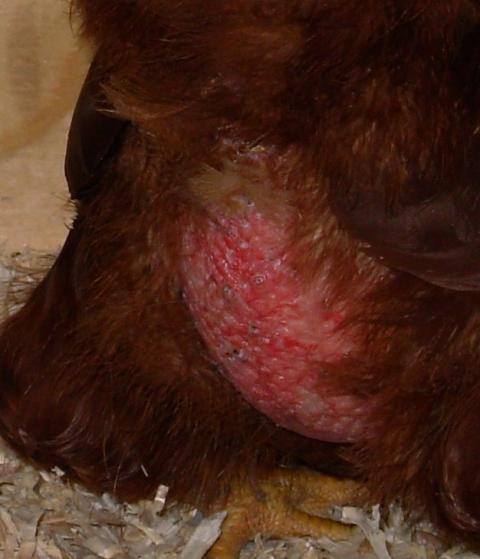 She laid an egg about 2 minutes after this pic was taken.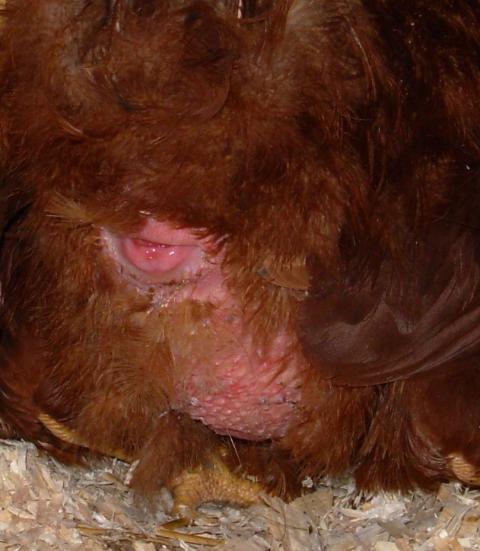 I couldn't believe I actually saw her lay this egg! wow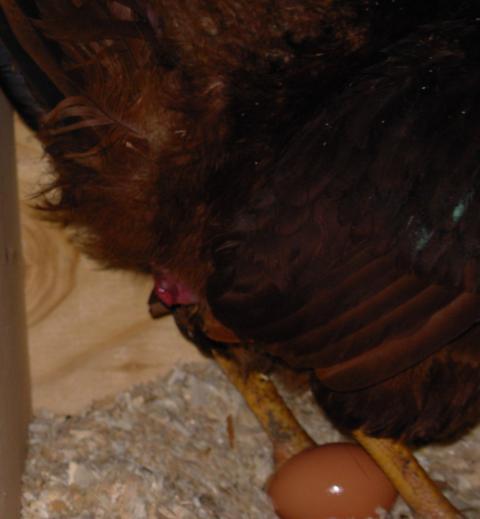 I didn't get as good of picture of the white bird but here it is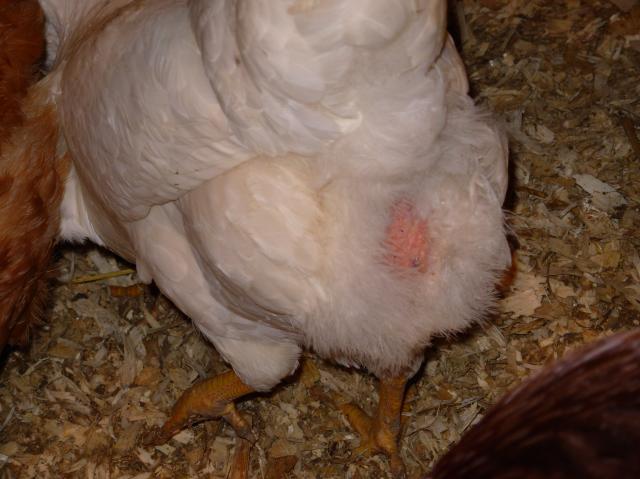 Any advice on this would be very much appreciated.. I'm very concerned that if I don't do something quick they will get worse and the other birds may start having problems as well.
Thanks, Kari Sue