The covert coop I made for small birds or turkey babies. Inexpensive and easy. Furring strips an old jute rug to give a dark corner to and keep the North wind and sprinklers off the birds.I love it when I see innovative coops on here and it inspired me to see what I could do on the cheep and with items in the garage already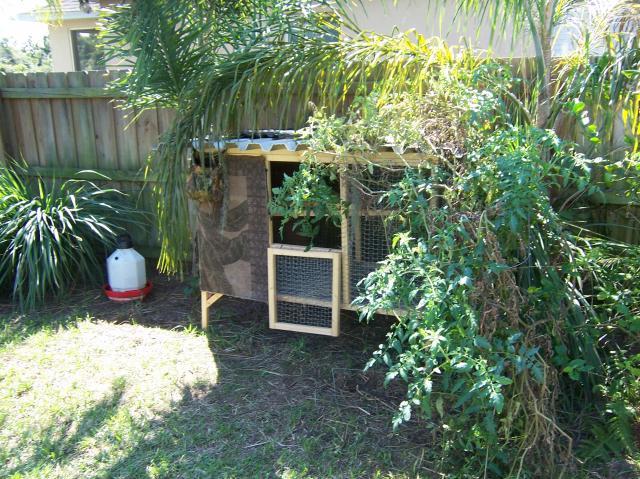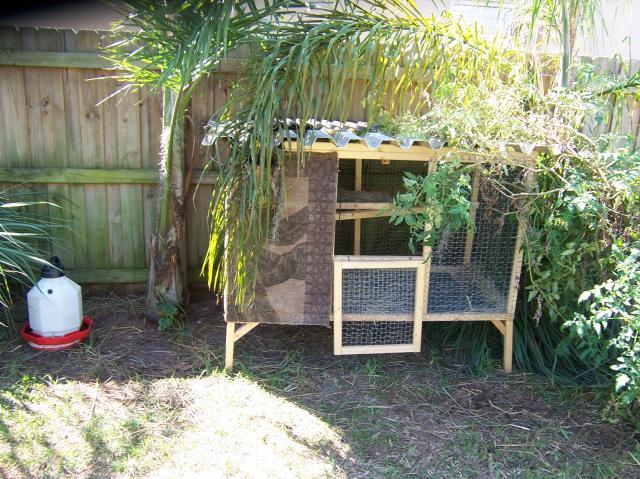 And then I made the red bard coop to replace an old dark corner coop. It has 63 bucks into it,a drawbridge like ladder system and was easy to make.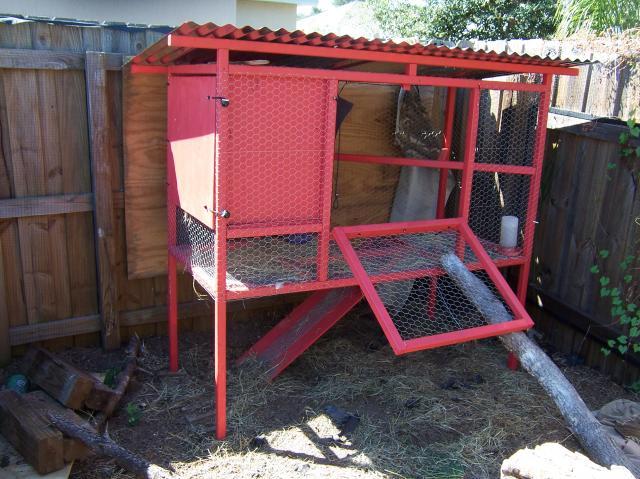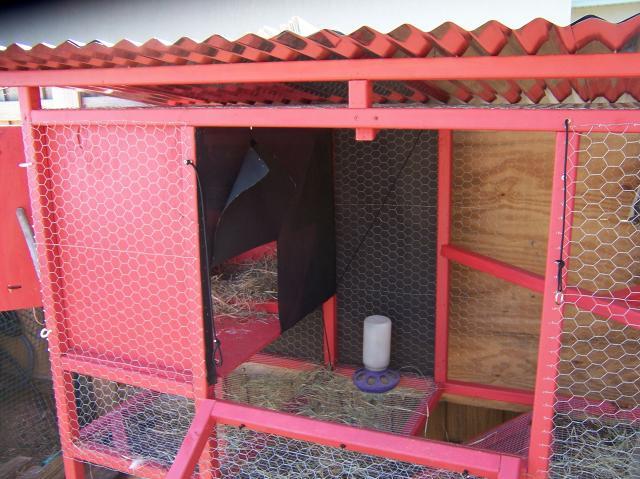 All bungee hinges since I had a spool lying around and I don't deal with raccoons here, and I separated the nest box area from the rest inside with shade cloth since it gets so hot in Florida they get a little more air flow.