I'm selling the last of June's hatch. I have 3 cockerels for sale. They have great coloration and are beautiful boys. The two Salmon boys only fault is that one has a few to many comb points and both have faulty 5th toes. One boy has 4 toes on both feet, and the other has 4 toes on one foot. The white faverolle cockerel is a great looking bird, except he has some smut in his tail and neck feathers.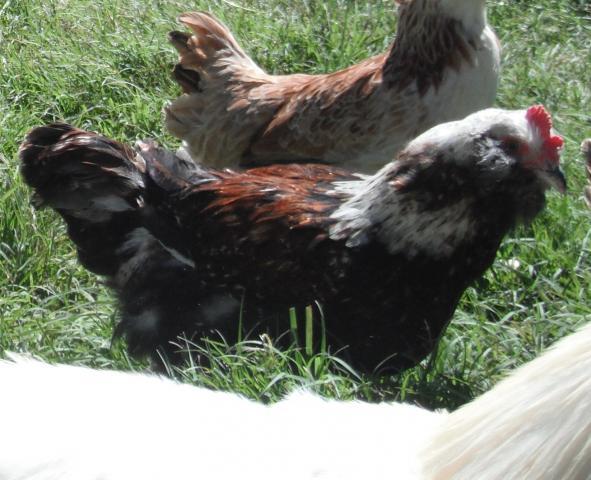 I do ship. The box's price is above, I can get a shipping price if you are interested.
Message me or email me at
[email protected]
. I have more photos, if you would like to see them.
My website is
http://napoleonwaterfowlfarm.webs.com/
Thank
you!