Professional Egg Stacker
9 Years
Due to the fact, that all 4 of my bators, are stacked beyond what most, would think is possible......and I have no room, for these large eggs...... I am offering 24+, of my Brahma / Cochin mixed eggs.
Eggs will be from both of my Rare colored Brahma roos..... and some of my largest, nicest, BBS and White colored Cochin hens.
I will send an even mix, from both roo's breeding pens....unless you have a preference, and only want eggs, from 1 roos pen.
Pen#1 (Gomer's Pen) Gomer, is a blue buff columbian. Weighs 14+ pounds, and is just a huge, beautiful, gentle giant.
He is paired up with 8 hens. 7 Cochin hens, and 1 partridge Brahma hen. So, you have a chance for a pure Brahma chick, or two.
The partridge hen is lazy, and only lays 2 eggs a week....so no guarantees.
The cochin hens in this pen are....2 blues, 1 splash, and 4 white.
We hatch out equal number of BBS colored chicks, with a barred colored chick, from time to time.
75% of the BBS chicks, feather into the classic BBS colors, with beautiful orange/red/lemon colored feathers on their neck, breast, and saddle areas.
Gomer and his girls....
8 week old Gomer/Cochin chicks...
Pen #2 (Casey's Pen) Casey is a splash blue buff columbian. (double blue gene) Also known in the UK, as a Lemon Pyle.
He is Gomer's brother.
We recently purchased Casey, from another BYC member....and have only hatched out 20 of his chicks, at current date. From that 20, we are seeing mostly BBS, and Blue Partridge chicks. Chicks are still very young, but are starting to show the start of orange coloring, coming in on their necks and saddle area.
Casey, is paired up with 9 cochin hens. 2 Black, 4 White, 1 Splash, and 2 Blues.
Casey, and his girls....
Casey and his girls, are in the far back of this pic. My 4 month old pure splash cochin babies, are in the front of this pic.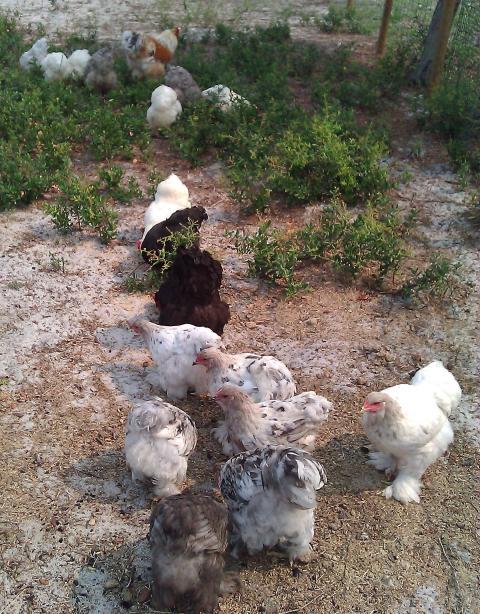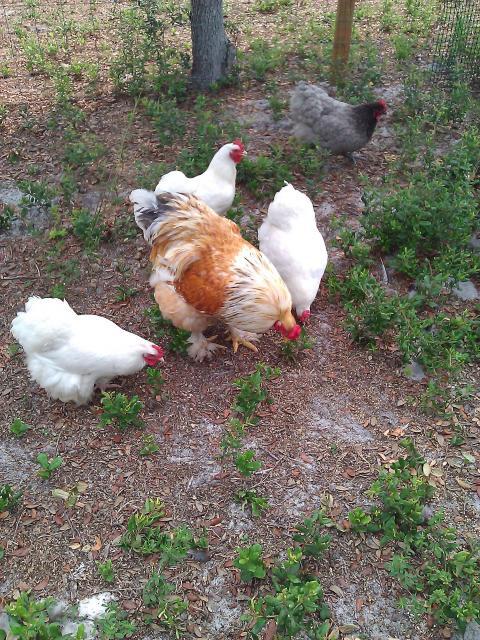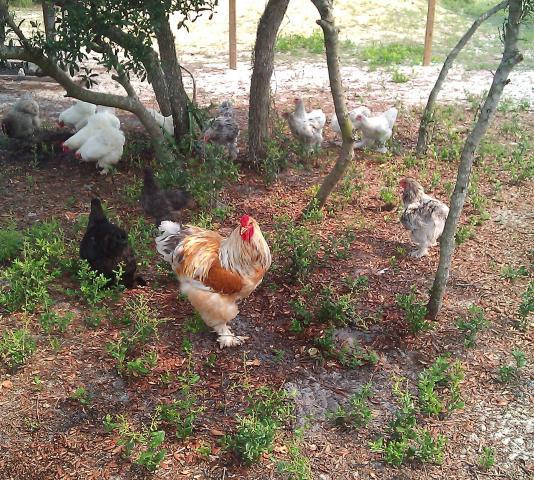 More pics, can be seen, on our website.
www.itsiebitsiefarm.com
This is a paypal ONLY auction!!
Please PM or email me, if you have any other questions.
Thanks, and Happy Bidding!