The Chicken Chick[IMG]emojione/assets/png/00ae.png
10 Years
Oct 18, 2009
6,121
93
301
24 Personalized Egg Carton Labels!
Have you been looking to add a little charm and whimsy to your home-grown egg distribution process? I've got a dozen backyard chickens myself and wanted to jazz up my own egg cartons before giving them away to friends and family. However, I couldn't find personalized labels that I liked, or that fit my needs anywhere, so I made my own! Now I'm providing you with the opportunity to get your own too!
These custom-made egg carton labels are available in various quantities, styles, wording and colors. I'll work with you to make a label you'll love to add to your farm fresh eggs before they head out the door!
This auction is for 4 sheets of white, matte, self-sticking labels. There are 6 labels per sheet, for a total of 24 labels. Each label measures 3 inches by 3.75 inches.
I have provided a few photo samples of available pictures, text and wording. If you are interested in something that you don't see (a text color, a logo, a picture, label SHAPE, label color), please email me BEFORE bidding so that we can determine what I can do for you. I want you to be as enthusiastic about using these on your egg cartons as I am on mine!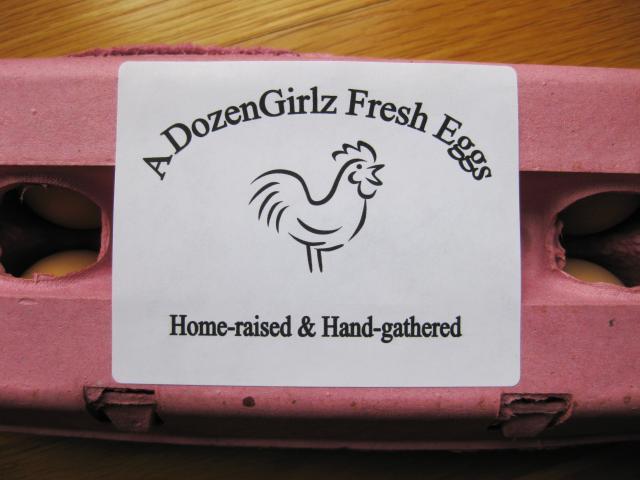 Last edited: