UPDATED PICTURES: Uploaded on March 19th, 2010 (7 weeks old...I know, she's underdeveloped...but now she's on a better, higher-protein diet and she's growing much faster and normally!

)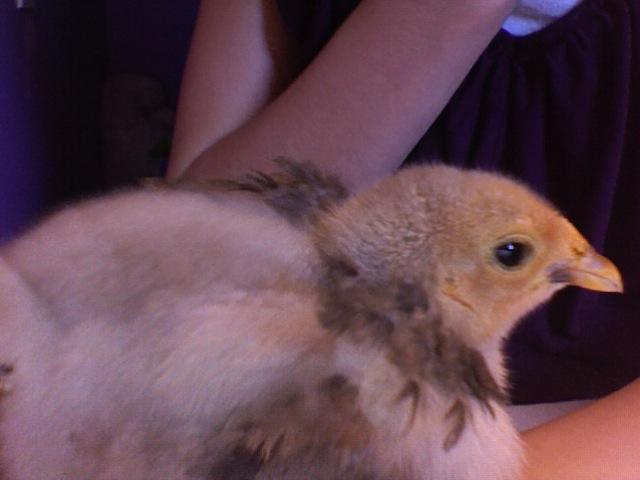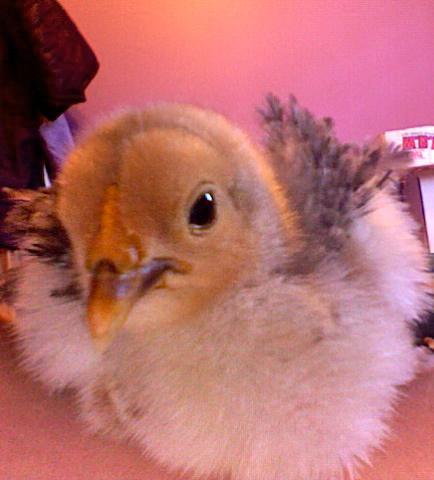 ___________________________________________________________
I was wondering...could someone tell me the gender of my 25 day old chick, Ivory? I am guessing she's a girl and I really hope she is because if she isn't I won't be able to keep her.

(we have too many roosters already). I've tried the test method where you hold them gently by there neck/shoulders and if they kick around they're a boy, if their legs just dangle straight out, they're a girl. It was for 1-day old chicks but I tried it when she was 2 weeks old and the results were girl. I don't know if it works or not, but I just found it in an article and decided to try it out and see if it would work.

But anyway, Ivory is a cross between our Splash Cochin rooster (standard) and our Buff Orpington hen (standard). So far, she has feathers coming in on her wings, under her wings, on her feet/legs (she has feathered legs/feet), on her shoulders/lower neck, etc...It's amazing how fast they are growing out! Her comb is still very small and no redness showing (sometimes with chicks even as young as her that turn out to be roosters, their comb will be noticeably a bit larger and redder). Just by her looks and the way she acts I think she's a girl.

Here are some pictures when she was younger (a little less than a week old):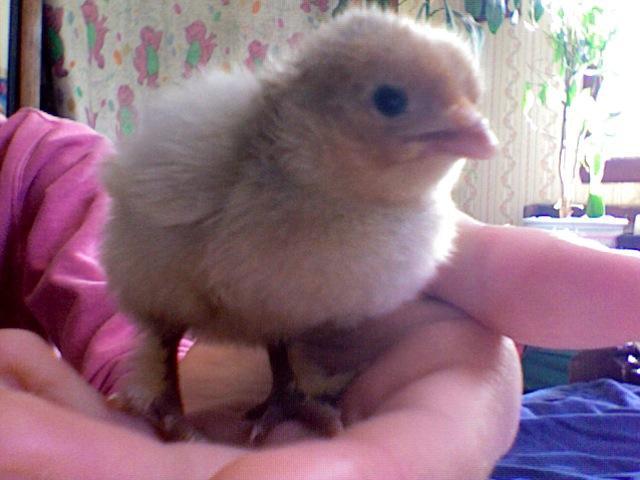 I will post more recent pictures tomorrow when I can! Hopefully that will help!

So, is she a female, male, or is it too early to tell?
Thanks!
P.S. This is my first poll as a GFM! Yay!

MORE RECENT PICTURES:
26 days old
(almost 1 month already?!
)
Up-close picture of comb (notice how small it is still, and it's showing no signs of redness at all)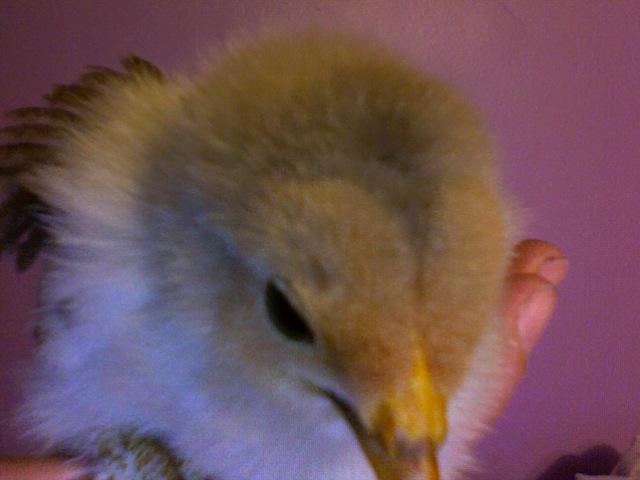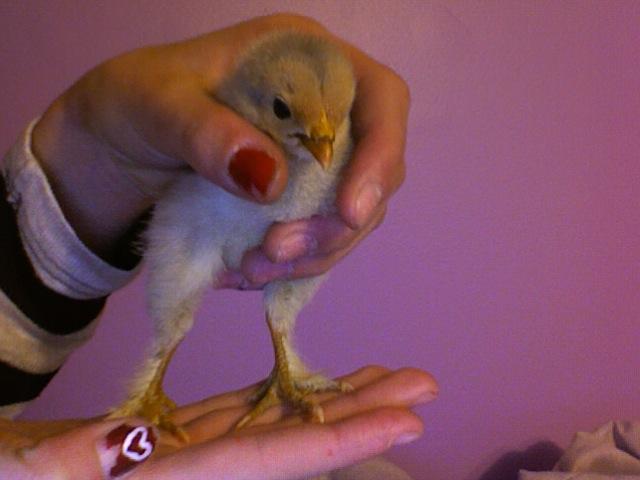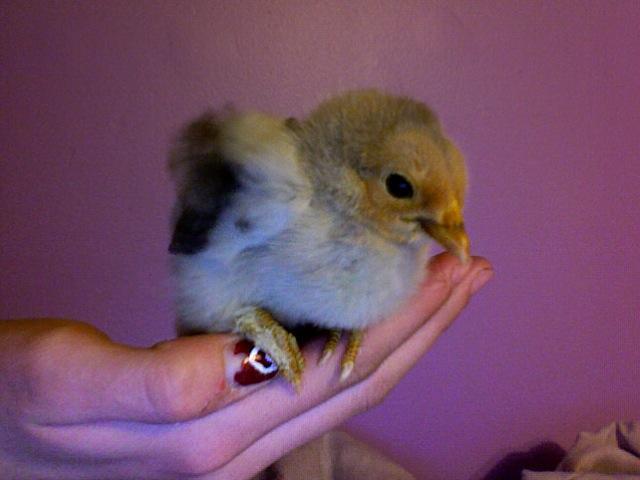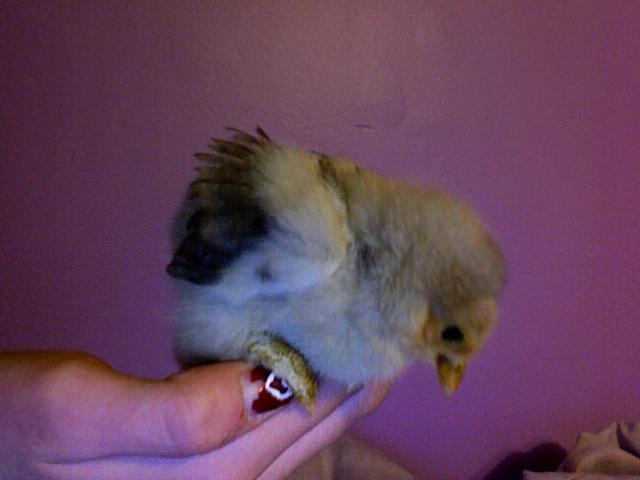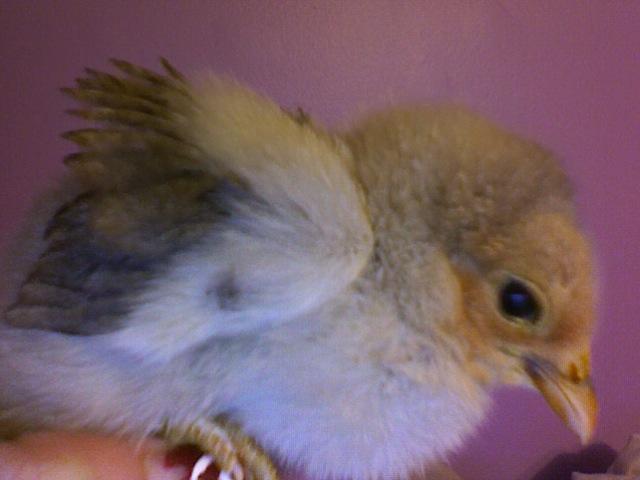 I hope these help!

Last edited: