Mar 27, 2008
4,286
18
241
I HAVE PLACED THEM ON
EBAY
1 DAY SALE SO BID THERE NOW
http://cgi.ebay.com/26-Red-Sussex-a...emQQptZLH_DefaultDomain_0?hash=item4cee1b2281
3 Red Sussex hens and a Red Sussex Roo that I got from Sandhill Preservation.
2 black hens
2 production type hens
1 RIR hen
2 EE mixed hens
1 Barred Rock mix hen
and mabey a few booted/cochin bantam mixed hen eggs.
Adding eggs daily so the count will go up,started at 21 eggs.
Your chance of getting some pure Red Sussex eggs are very good,now Sandhill says they are still working on them and one hen has a few spots and the others have more spots.I kept the best ones and have ordered more to add to my flock,but they still need work.
They have all been running with the Red Sussex Roo,since my Frizzle bantam Roo died helping defend his hens from a coon...Dogs did get the coon though.
I have 3 bachlors one is the other Red Sussex roo and 2 bantam cochins roos,But Romeo chases em all off and they hang out up front.
2 of the Red Sussex hens
l
V Some of the flock
Red Sussex hen
One of the Red Sussex Roo's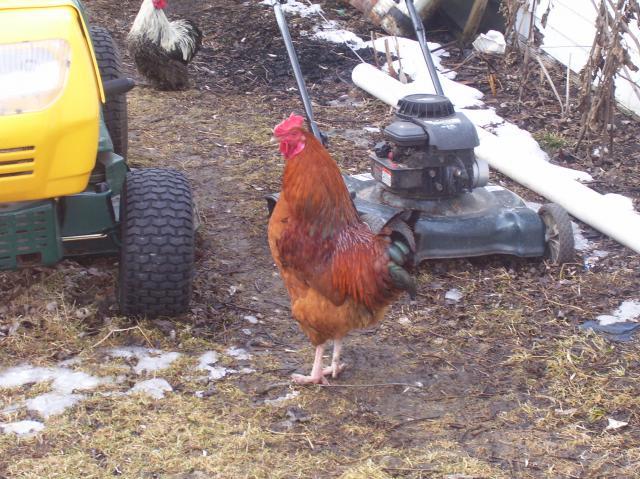 A video if you want to see them.
http://s117.photobucket.com/albums/o48/pdsavage/Chickens and stuff/?action=view&current=100_9660.flv
Last edited: