Eggs will be shipped out Monday June 7th. I accept Paypal only, so the eggs can ship out ASAP.
I have 3, yes THREE Dozen Lavender Orpington eggs available, great start for a lavender flock, or just add them to your existing flock OR start a new project with these. The possibilities are endless.

These eggs are out of my group of pure lavenders, no splits here. You will get lavender and ONLY lavender chicks.
They will look like these below.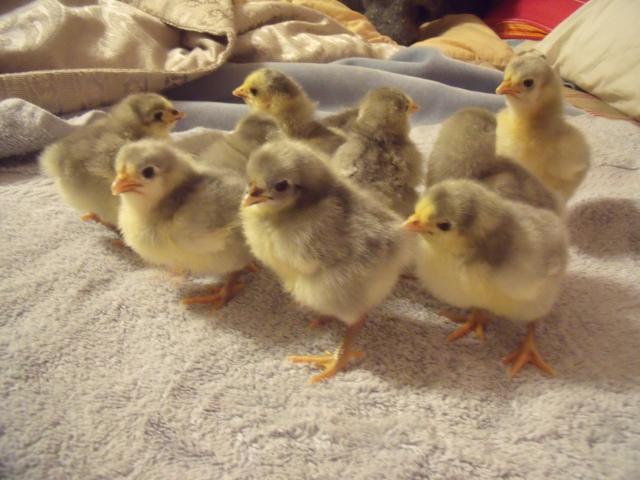 Thank you and good luck bidding.
Tony