I've got a 1-1.5 year old lacewing wynadotte rooster and his two sons (nearly 2 months old) that need new homes. The rooster we didn't know was a rooster until it was too late (), and with possibly two more I can't risk them fighting and hurting each other or tearing up the hens. I don't want them to go to places where they'll be slaughtered or otherwise mistreated, so I'm hoping someone here would be willing and able to provide them a good long life. I'm in Virginia about an hour north of the NC border on I-95.
Here's Rodney (he's a jerk):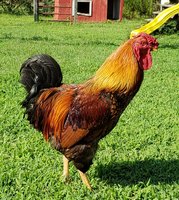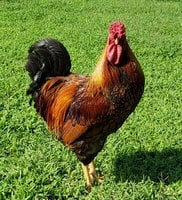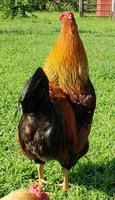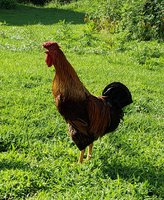 The babies are most likely wynadotte/buff brahma crosses.