Love God, Hubby & farm
11 Years
Apr 13, 2008
8,372
426
326
UPDATED COUNT to 30+ Our girls are in hyper laying....Lots and lots of eggs
...This will include an assortment from the following breeds from our small full time farm. Please let me know if you want more of one kind of breed than another and we'll work to get the kind of order you want: Shipping says $0 for local pickups, but we will ship these eggs, if you cannot travel to us. Please message me for the mailing cost. With 30+ eggs we will need to ship them in two boxes.These will be current eggs, but I need to take a break from shipping and concentrate on pen building and poultry projects at the farm! If there is one breed you would like more or no eggs from, we will work with you and see if that is possible.
These eggs will need to be picked up at the farm in order to get $0.00, but ask me nicely

and I'll price shipping for you!!! I will be able to fill up to 3 or more orders of this special. We are also running an auction with these so feel free to bid there if you prefer to.

Just hit the buy button and these are yours. I'll repost for the next person!

What your mixture will include (I will add more pictures later, If you would like to see some immediately, please search "bargain" in current auctions, or archives and also see our website!):

Blue/Black/Splash Orpingtons BBSO eggs are coming from two separate BBSO pens. My lineage is from several of our BYC members including: Tuffoldhen, Miss Prissy, Bama Chick, Speckledhen and also Jim Cox, etc. One has Blue orpington rooster over blue hens. which will yield 50% blue, 25% black and 25% splash from that group, and my other pen has Black orpington rooster over splash hens and black hens. The splash/black combo will yield blue orpingtons and the splash splash will yield splash hens. If all hens contributed equally to the eggs to be sent, it would be expected that more blues then blacks will be hatched and a few splashes will be hatched. My splash hens are all first generation and are extremely well defined and speckled.

Attached are a few photos from these pens:

Black orpington rooster: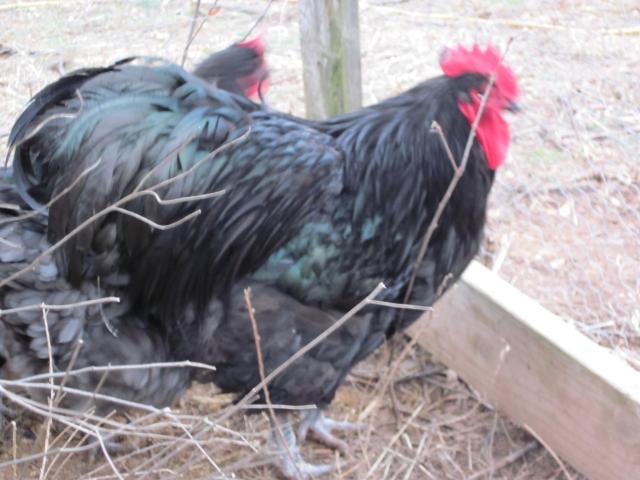 Blue orpington hen: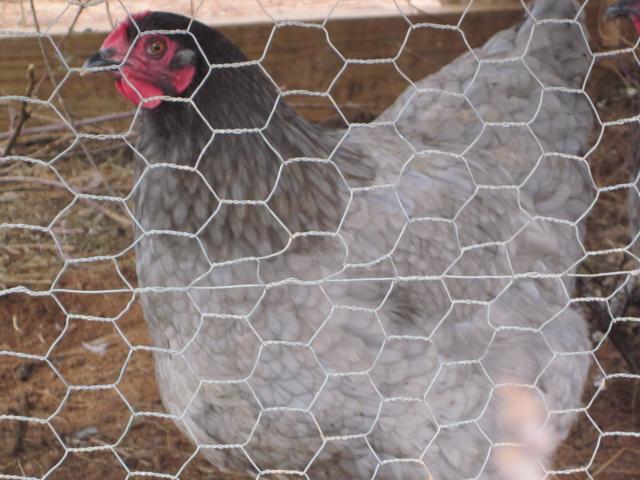 Additional blue orpington hens:

Buff Orpingtons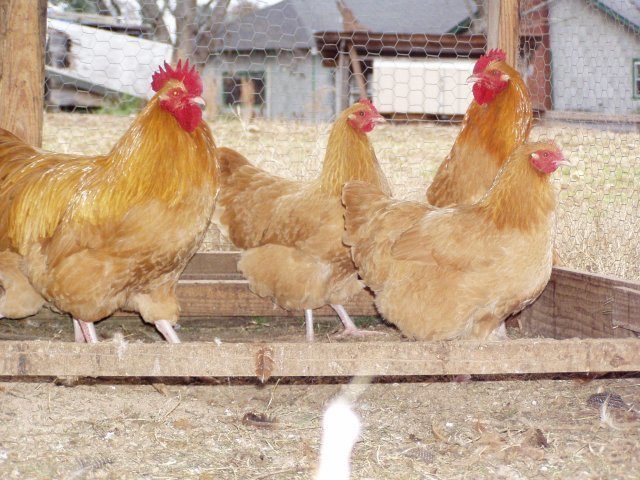 Rhode Island Red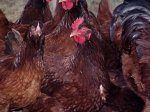 Barred Rocks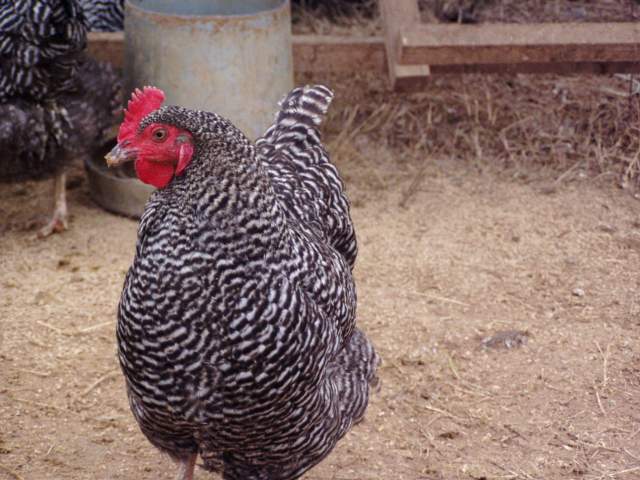 White Leghorns: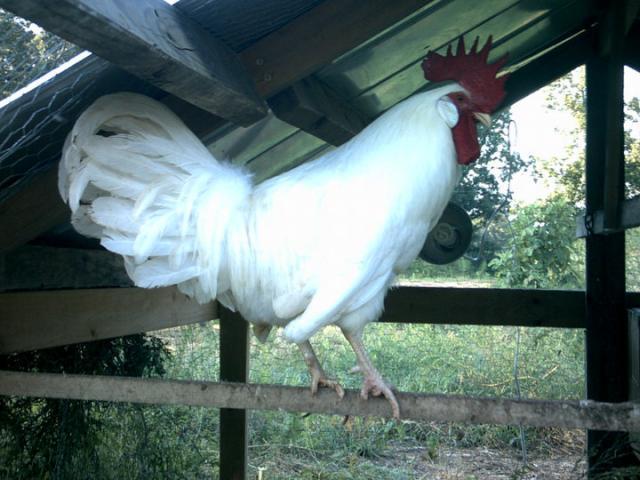 Easter Eggers and with a Beautiful Lavendar Ameraucana in one pen.

Speckled Sussex, a few are old enough and now laying - expect only about 2 maybe 3 eggs from them

Split Black/Lavendar Orpingtons - they are now off their moult and have fully restored the egg production!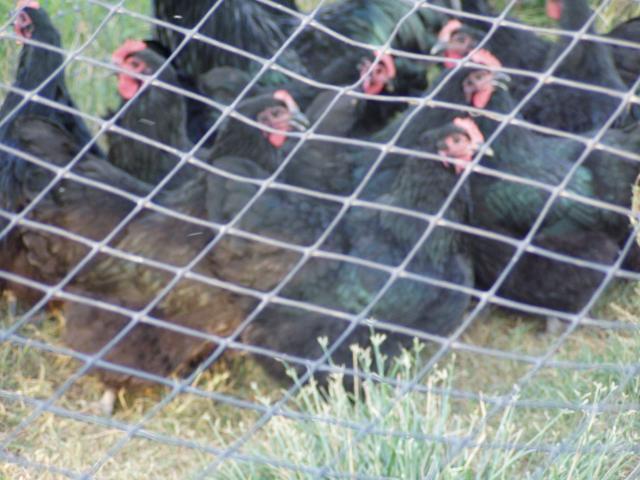 Here's one of my favorite pictures - of a wonderful customer's Buff Orpington, that hatched out some wonderful barred eggs shipped from the farm...Love that proud mamma look!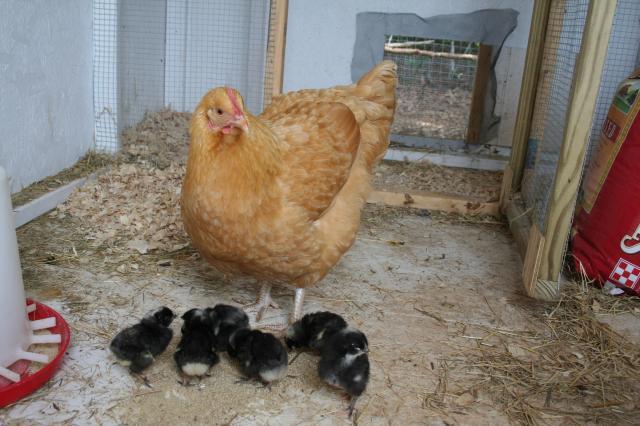 You will need to make arrangements to pick up this incubator full at our farm this weekend, from Friday to Sunday. We do not guarantee the percentage of your hatch as the handling of the eggs, the incubators temperature and humidity are very variable. We will provide assistance to you during the hatch and help in every way possible to have the best hatch possible.

We are a chemical free farm and farm full-time. We feed our animals with the best feed, sprouted grains, fresh grasses, treats from the garden and loving care. For more information please visit our farm site http://thegarryfarm.webs.com/

Please check out our feedback.
http://spreadsheets.google.com/pub?key=pcz6aC_klXJDTE8H01hR-RA

We also have feed back in the new system as you'll see above

Please pm me with any questions/orders and we'd be so honored to fill your order. Thanks for your interest.
Happy bidding and have a blessed day!
Last edited: