I promise that this is really a hens egg. I found it in the coop nest box that is about 4 feet up. I thought one of the family was playing a trick on me, but they aren't.
I have no dead or limping chicken and I don't recognize the color either. It is a white egg with just the slightest pink tinge to it.
I have Turkens, Polish and Faverolles that haven't laid yet and I am not sure of the color. What breed could have laid this egg?
Here is the 4.6 egg and I took pics with a goose egg freshly laid today, a pekin duck egg, a BCMarans egg and a banty egg.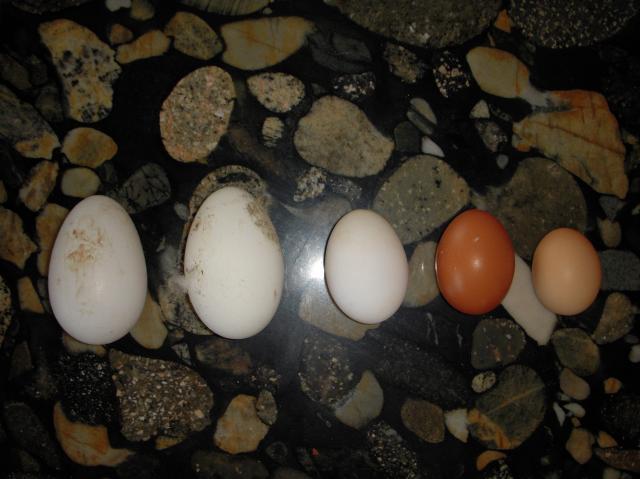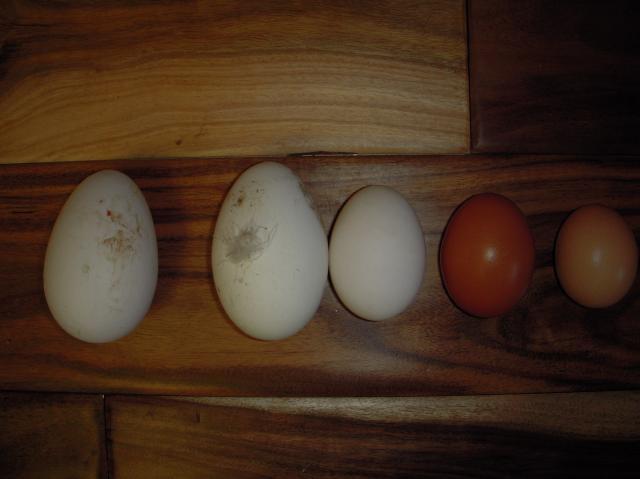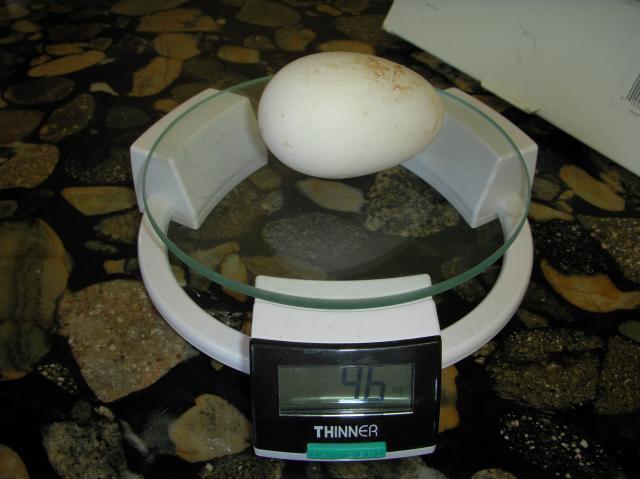 Last edited by a moderator: