My nine 4 week olds in their temporary quarters -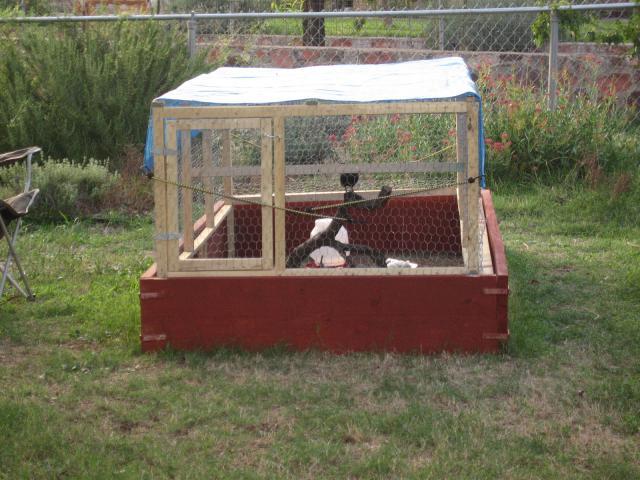 They are so happy to be outside with room to fly!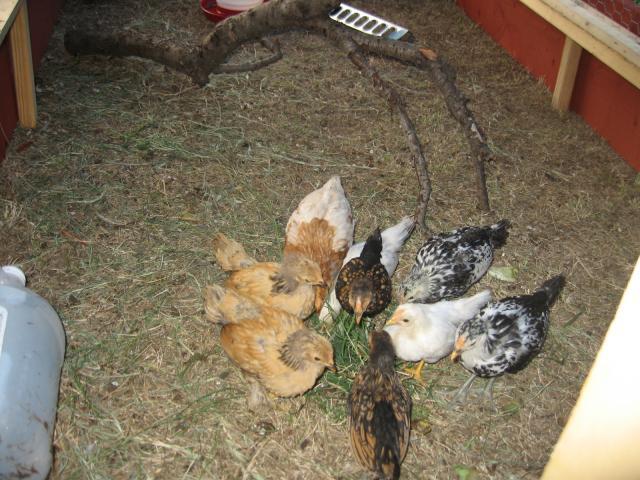 I just threw them a handful of grass so they'd settle down long enough to get their picture taken!
2 sweet BTW japanese banties, 2 buff brahma banties, 2 golden sebrights, 2 silver spangled hamburgs (not so sweet!) and one lovely, friendly red sex link.
Last edited: