I have 5 chicks that were 5 days old yesterday. 3 BC Marans and 2 olive eggers. One of the BC Marans was attempting to crow last night! He would arch his head and chirp (longer drawn out chirp) then flap his wings. These little chicks are still just little fluff balls, is this even possible? Do I have the worlds youngest crowing rooster? This all happened after the cat was checking them out through the glass of the aquarium they are in.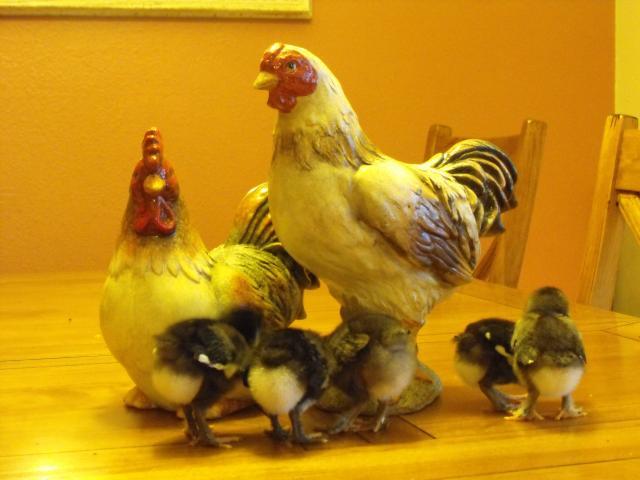 at 6 days old (taken today)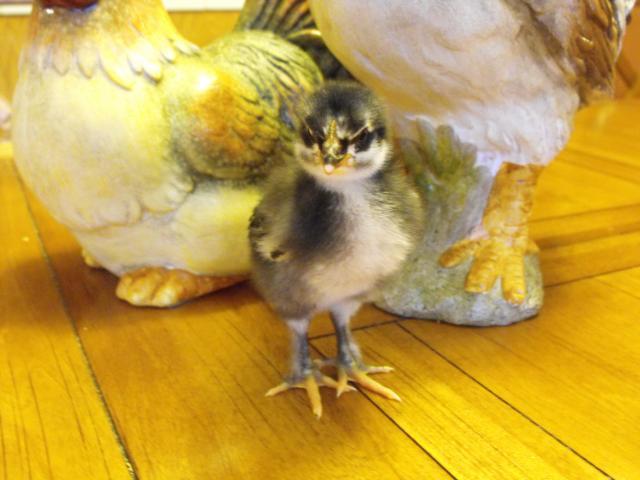 the chick that crows!