I am offering 5+ whatever my girls lay between now and auction end. I anticipate at least a dozen possibly more. (As of today, Mar. 9th I have 8 eggs

I'm pretty sure there will be at least one more in the morning!
My seremas came from eggs I bought a year ago from Seremaland and some I bought on
Ebay
from McCallum's Flock out of TX. Unfortunately none of the booted, frizzled, ect... hatched.
I have smooth seremas except for one silkied. They are mostly B size with a few A's.
I list shipping as $19.95 but I will refund the difference in actual shipping to your Zip code minus $2 to help cover the cost of delivery confirmation, gas, and PayPal fees. Payment is expected within 12 hours of auction end. Send payment to:
[email protected]
NO E-CHECKS!
Here are a few pictures of my packaging methods and seremas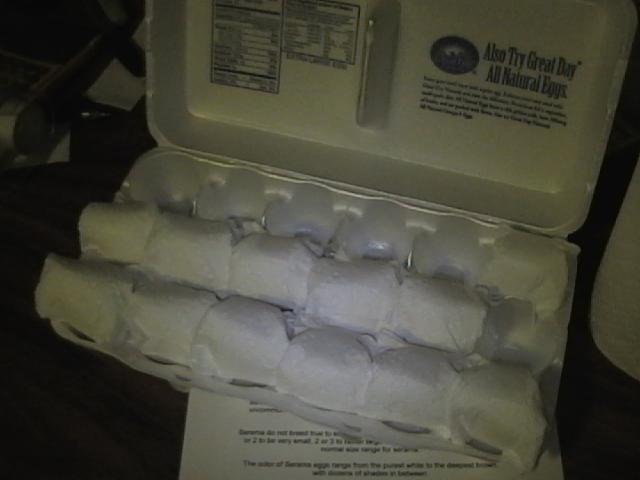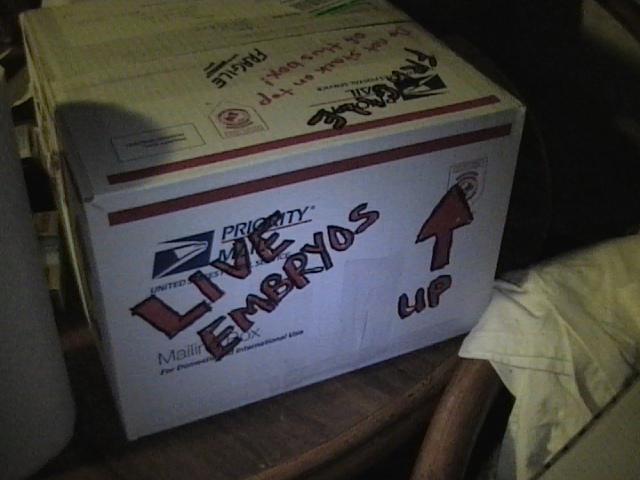 Check this link to see what some of my customers from BYC have to say about my eggs, ect....
https://www.backyardchickens.com/forum/viewtopic.php?id=457180
I'm also listing some California Grey (aka Production Blacks) hen eggs here on BYC along with some Production Red hatching eggs.
Questions? PM me.
Thanks for your interest!
Carla
Last edited: