Up for bid is 6+ and any extras at time of shipping. In this pen are 3 French Golden Cuckoo marans hens I hatched from eggs purchased from rockinpaints. You can look at her stock at thefancychick.com All 3 hens have feathered legs. The rooster used is my barred Olive egger. He is bearded and has a muff and also has a pea comb.
THIS AUCTION WILL END ON JAN 21ST AT 5:00 PM. PLZ DONT PM ME WITH BIDS. POST BIDS ON THIS THREAD. THERE IS NO RESERVE IN THE LISTING.
SHIPPING IS 10 WITH DELIVERY CONFORMATION.
BIDS GO UP BY .50
He is a good size rooster. He is bigger than my RIR and BR rooster I just sold. He isn't taller but he is fuller than they were. But the thing that makes him stand out is, he is the most gentle rooster I have ever been around. Never had any trouble out of him and he treats the girls good.
I AM NPIP AND AI CLEAN IN THE STATE OF AL.
Attached is a picture of eggs that my barred OE hen lays. She is the sister of my rooster, so my guess is that he is giving the same color egg to the offsprings of the goldens, which then should make a nice deep olive color egg.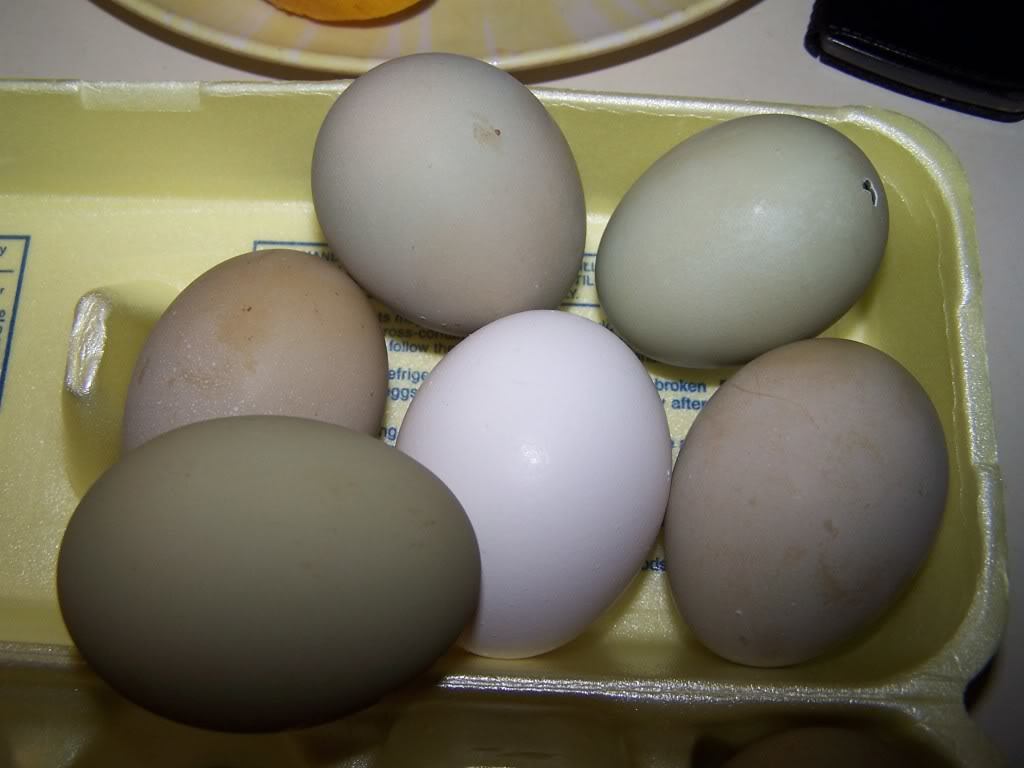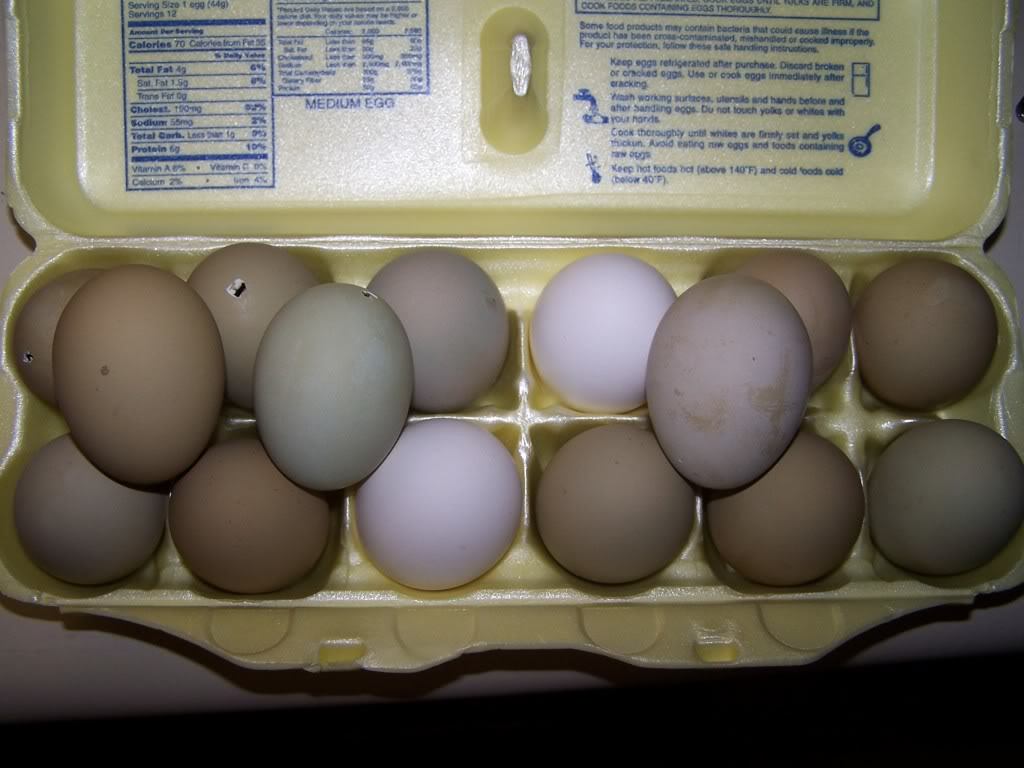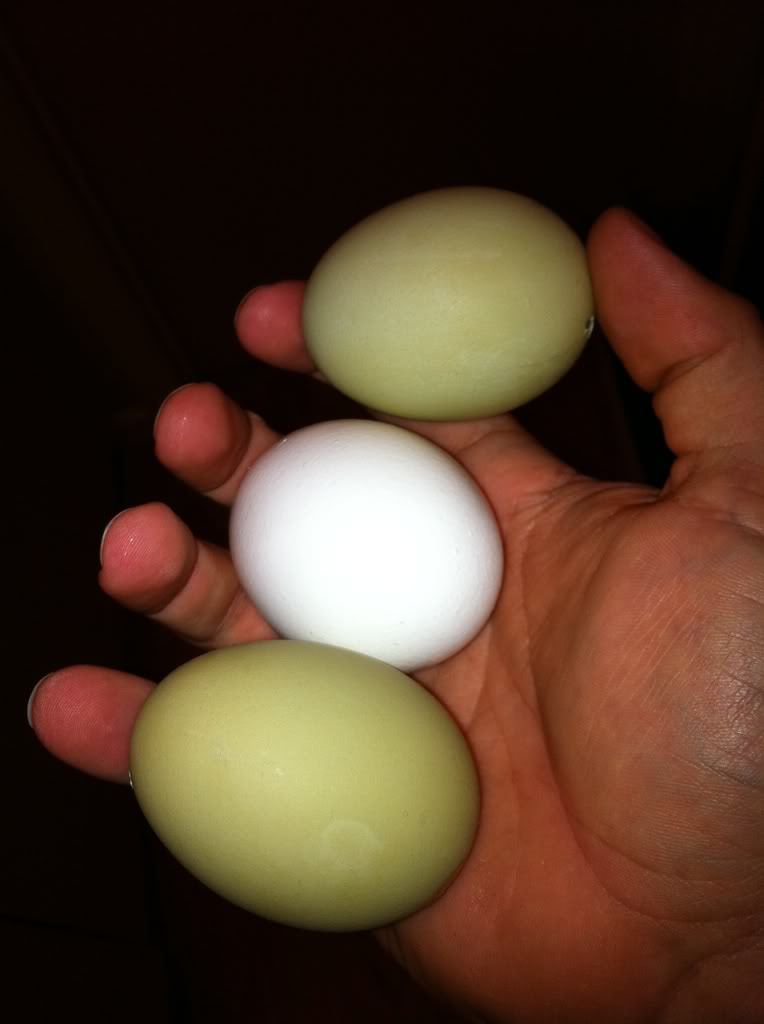 Here are pictures of the rooster. As you can see, he is beautiful and you can kind of see how big he is.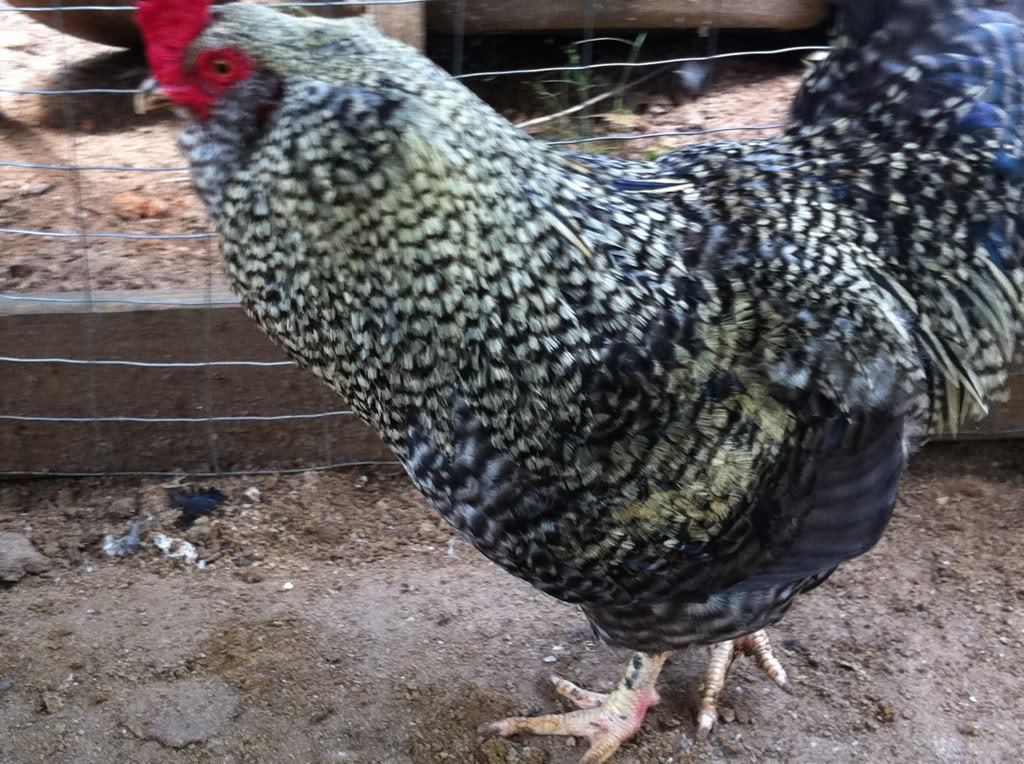 Now on the the eggs of the Golden Cuckoo. These eggs were laid from last thursday and I got 3 today. The pictures were took with an iphone 4, two with flash and one without. The egg in the middle is a plain white egg and the one on the end is a lavender orp egg.
Regular house lighting
House lights with flash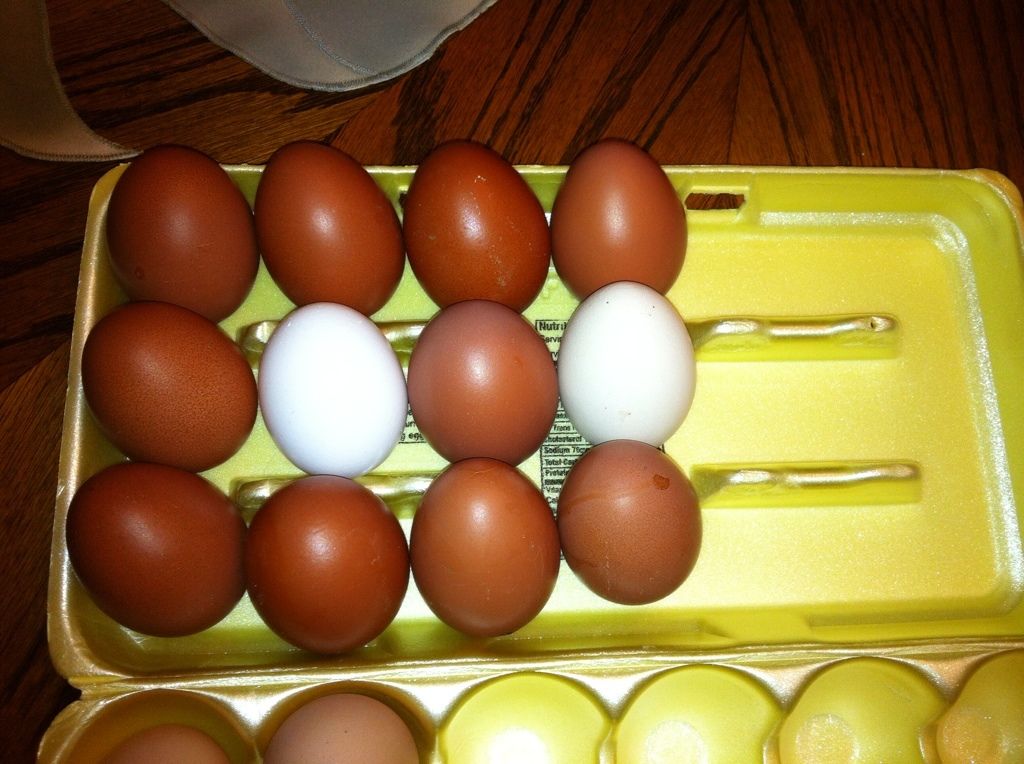 Lights off and just flash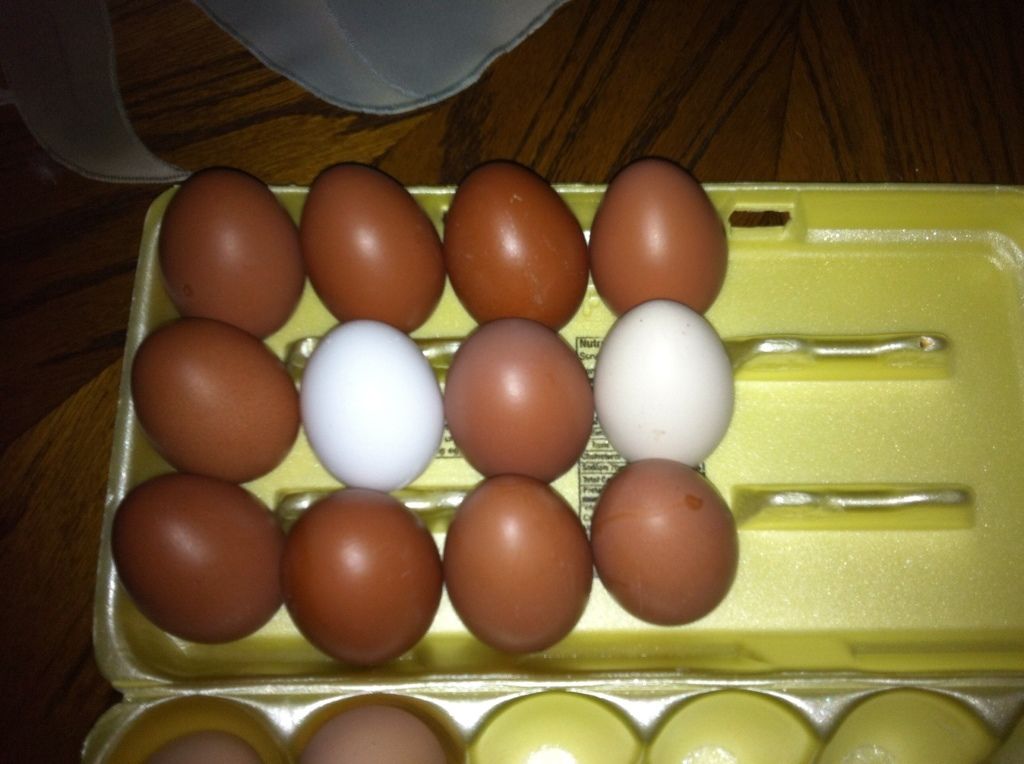 Last edited: