Bearded Birds are Best
11 Years
Sep 16, 2008
10,368
149
328
Up for auction - 6+ any extras the girls lay large fowl Ameraucana eggs. These are blue roo over black hens. Excellent quality birds. Beautiful fluffy chicks!
These will ship Tuesday after the days' collection. They will be sent Priority with delivery confirmation.
I pack hatching eggs the way I like to receive them, but I cannot guarantee hatch rates due to how the USPS should decide to handle them. I have had 100% fertility here at home.
One of the girls (from pips&peeps) as a pullet:
The other two girls are year old hens that came directly from Wayne Meredith this Spring. He held them over from last year as breeders.
The roo in this pen came to me from Ilia last month, his name is Poseidon, some of you may recognize him. Also, credit for this photo goes to her: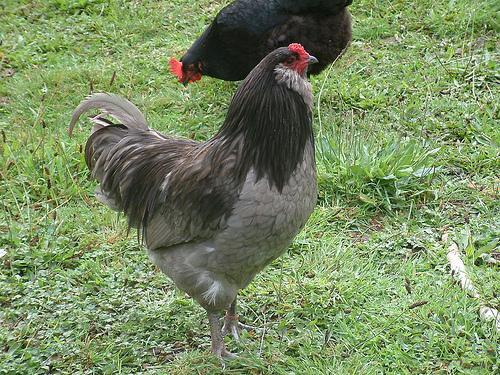 This boy came from these hens:
Last edited: