Love God, Hubby & farm
11 Years
Apr 13, 2008
8,372
426
326
The Garry Farm began its love story with the Coronation Sussex just starin at the pictures,
hoping and praying
for some of these wonderful birds, knowing we could not afford the "full retail" value of such a rare breed although we longed to add them to our rare breed flocks of our full time farm.
Then a farm to farm miracle happened to us.
A person unknown to us offered us some of her young birds, for the price of shipping and a token purchase amount. Paula responded to a request from us posted on facebook. Her flock was 100% Greenfire. It is so amazing that it still represents one of the greatest acts of generosity our farm has experienced. It is described on our website here:
http://www.freewebs.com/thegarryfar...of-a-beautiful-new-flock-an-act-of-generosity
With this as our base flock, we continued to search for more hens and rooster until we had reached some diversity as well as needed size of our starter flock. 2011 has been a year of hatching many eggs until we were certain we had enough to expand again in 2011 and so now this is our first listing of these eggs.
The 6+ means I will include extra eggs if available.
Eggs will ship the week of September 6 2011 if laying remains the same and payment is promptly made!
These birds are enormous in size and though they have not yet been entered in shows, I believe they are quite show worthy. Here are pics of the starters when they were 5 and 6 months old respectively. They are now so much bigger!!!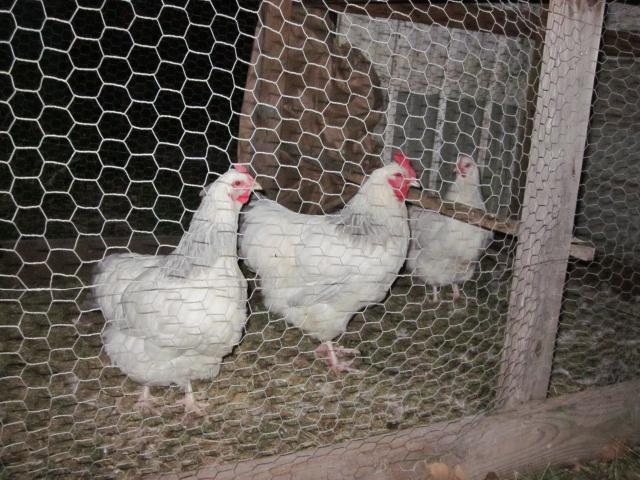 The shipping is average based on our shipping rates. We ship eggs in the same way we would like to receive them. We bubble wrap each egg separately, putting in a regular box (not an egg carton) which is then cushioned and set in a larger box. These are not the prepaid priority boxes but we use the large boxes that can be ordered through USPS as the standard mailing box. Our mailing costs can often be higher than the prepaid boxes but we find that they arrive in better shape, so it's well worth the extra time, packing materials and shipping costs. Occasionally with a large order, we will use an even larger outside box. After carefully preparing you package we drive your eggs to the Post Office, where our local post office sets the egg shipments to the side to protect them. They are then placed on the truck on the top of all the other boxes! Even as carefully as we ship, we cannot guarantee that there will be no breakage in transit. We do not guarantee the percentage of your hatch as the incubators temperature and humidity are very variable.We will provide assistance to you during the hatch and help in every way possible to have the best hatch possible.
Payment for this listing will need to be through Paypal in order to ship on time! no e checks can be accepted for this.
If you also want to place an order for coronation sussex eggs, please just pm me.
Paypal address is
[email protected]
Please check out our feedback.
http://spreadsheets.google.com/pub?key=pcz6aC_klXJDTE8H01hR-RA
We also have feed back in the new system as you'll see above
For more information about our farm, please see
http://www.freewebs.com/thegarryfarm/
(testomonials are also available on that page) or see us on facebook at The Garry Farm
Please pm me with any questions/orders and we'd be so honored to fill your order. Thanks for your interest.
Happy Bidding and Have a blessed day.
Nancy