Jan 25, 2010
5,683
100
311
Heritage Black Turkey Hatching Eggs !!!!!SHIP TODAY!!!!
A very old variety, possibly the first to be developed!
These have been layed and are ready to ship at auction end.
Please pay for auction immediately!
==========================================================================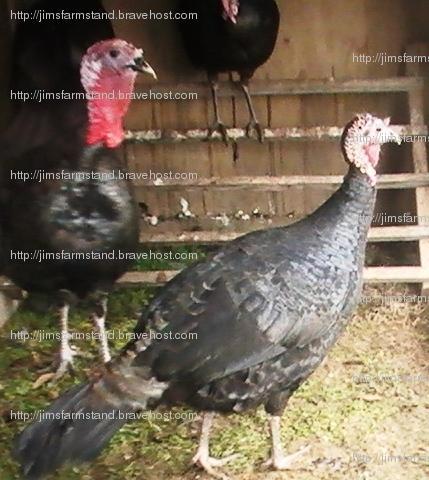 You are bidding on 6 pure Heritage Black Turkey Eggs
NPIP 71-621
These have been layed and are ready to ship at auction end.
Please pay for auction immediately!
We will only give you the freshest eggs!
Fertility will be checked before we send your eggs.
Do not bid unless you understand this listing completely.
These eggs are not available to be shipped until March - May 2011.
We are listing now, because there will be a limited supply.
If these are available sooner we will contact the buyer about shipping sooner. We will contact you to let you know how the hens are doing. We will also contact you a few days before we ship the eggs. Note: Our hens should start laying soon.
You are bidding on 6 pure Heritage Black Turkey eggs.
If we have more than 6 eggs at shipping time, we will add extras, otherwise this is for 4 (four) hatching eggs.
These Heritage Black Turkeys are a joint breeding venture of Jim's Farm Stand (Jim A. Hall) and Heritage Habitat Farms (Elias Watson). Jim has been an Endowment Trust Lifetime Member (#195) of the American Poultry Association since 1991 and currently serves as Moderator/Secretary of the Exhibition Turkey Fanciers. Elias is the current Vice President of the Exhibition Turkey Fanciers.
http://jimsfarmstand.bravehost.com
http://heritagehabitatfarms.com
Payment:
We accept PayPal only. Payment should be made at the time of auction ending.
Shipping:
The eggs we ship you are fresh.
We ship M-W by Priority Mail, and encourage you to have us put your phone number on the package so your local Post Office can call you to pick the eggs up when they arrive. If you wish us to do this, please include it when you send your payment. We wrap each egg individually and take great care to ensure that they reach you safely. We prefer not to ship on Thursdays or Fridays, to ensure your eggs don't spend the weekend sitting in a USPS hub facility.
As with all shipped eggs, we have no control over the conditions during shipment, or your specific incubation environment, so cannot guarantee the hatch rate of the eggs we sell.
We ship USPS priority mail. Shipping and handling rate is to the continental US and Alaska only. We ship Only to the lower 48 US states and Alaska.
Disclaimer:
Please understand these eggs are being shipped through the postal service, we cannot guarantee your hatch rate due to variables in shipping, weather and incubation methods. You are buying eggs. However we do guarantee fresh eggs are collected and wrapped very well for their journey. These Heritage Black Turkey hatching eggs are from our flock of heritage breeders . If you do have a concern with shipping, incubation questions, or your hatch please, do not hesitate to contact us.
We have great success in our incubators but cannot guarantee hatch rate do to conditions beyond our control after they leave our farm.
Payment PayPal only no e-checks!!!!!
Payment must be made at time of purchase at
https://www.paypal.com
to
[email protected]
Please leave feedback after you receive your eggs, not after they hatch, you are bidding on eggs, not chicks.
There will be no refunds unless we are unable to ship the eggs by July 1, 2011.
Join the
EXHIBITION TURKEY FANCIERS
http://exhibitionturkeyfanciers.bravehost.com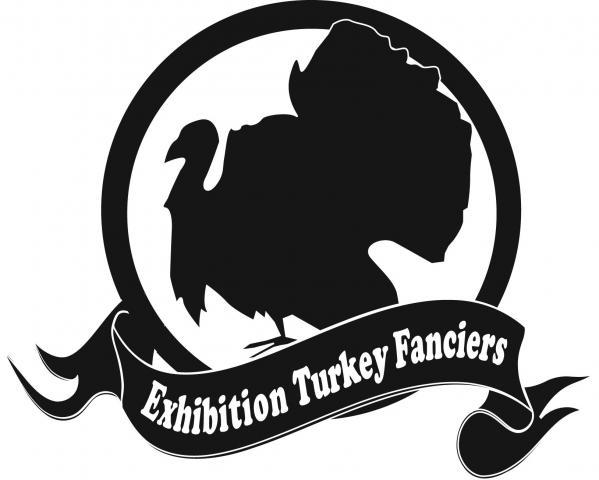 More about the Black Turkeys:
From
http://www.porterturkeys.com/black.htm
The Black is a very old variety, possibly the first variety to be developed. Probably some of the original turkeys taken to Europe were black. The Black turkey was very popular all across Europe, but especially in Spain. The Black Turkey was admitted to the APA Standard in 1874. Standard weights are 33 pounds for toms and 18 for hens.
From
http://www.albc-usa.org/cpl/black.html
Black Turkey
The Black turkey originated in Europe as a direct descendant of the Mexican turkeys carried home with explorers in the 1500s. Black colored turkeys became popular in Spain where they were known as "Black Spanish", and in England, especially in the Norfolk region where they were known as "Norfolk Blacks." After being selected for meat production for more than two centuries, the Black Spanish turkey made the voyage back to the Americas with early European colonists. Once here, the variety was crossed with Eastern wild turkeys, which formed the basis for the Black turkey variety in America. This Black variety was commercially viable through the early part of the 20th century though not as popular as Bronze, White Holland, Narragansett, and Bourbon Red varieties. A 1937 Turkey World article states that Blacks were bred in large numbers along the East Coast including Maryland and Virginia, their popularity enhanced by selection for a calm disposition, rapid growth, and early maturation.
The Black was recognized by the American Poultry Association in 1874. The plumage of this variety is a lustrous, metallic black with a greenish sheen on top and a dull black undercolor. It is undesirable to have a brownish or bronze cast or any white. Poults will often have white or bronze in their feathers but molt into mature plumage. The beak is black, the wattle is red, changeable to bluish-white, and the shanks and toes are pink in adults. Eye color is dark brown. Skin of the Black turkey is usually white, as in all turkey varieties, but some writers speak of a yellow tinge to the skin that is not seen in other varieties. This may be influenced by diet, as turkeys on range with access to green feed and corn tend to have a more yellow cast to the skin. The Standard weight is 23 pounds for young toms and 14 pounds for young hens, making the Blacks slightly smaller than the Bronze. Since, however, the Black has not been selected for production attributes for years, many birds may be smaller than the breed standard. Careful selection for good health, ability to mate naturally, and production attributes will return this variety to its former stature. While generally known as the Black turkey, the terms "Norfolk Black" and "Black Spanish" are also used in the United States when referring to this variety, though in the end all these terms refer to the same Black variety.
The Black turkey is in need of more stewards. A renewed interest in the biological fitness, survivability, and superior flavor has captured consumer interest and created a growing market niche. This personable, attractive bird can recover to its early 20th century status with the help of a few more conservation minded producers.
Status: Watch
--------------------------------------------------------------------------------