I got my 7 little chickadees today from Skagit farmers in burlington, WA! I had to travel from north Whatcom county to north Skagit county to get them. The orgional store I wanted to go to for their "Chick weekend" where all out, they only had Ameraucanas left. I wanted a variety so I called around and Skagit farmers had a good mix.
I got 2 Barred Rocks, 2 Ameraucanas, one Buff orpington and 2 cornish cross w/RIR.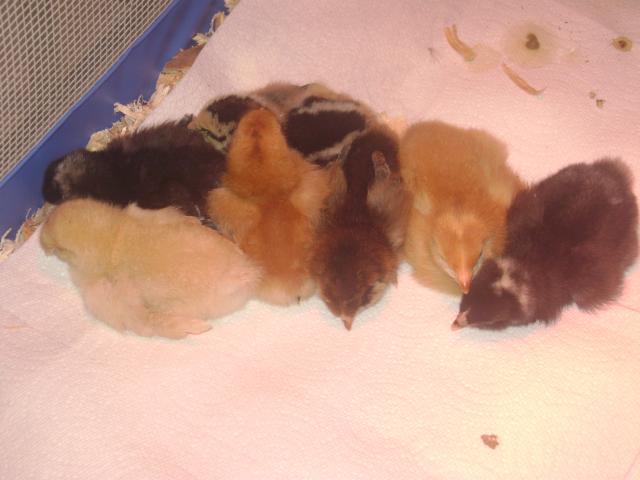 I thought this was really cute with all of them sleeping together.
We have named the most out going one, the pretty ameraucana with the distinct stripes, Beula!