I have chocolate and fawn&white breeders running together. If you aren't familiar with this breed, they are very comical. They "run" EVERYWHERE...hence the name, runners. They never walk. They stand upright and look like little bowling pins. They are flightless.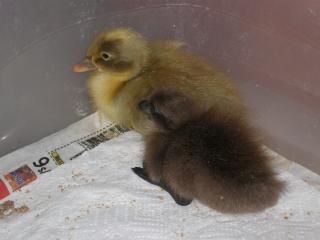 20.00 including shipping.
I also have ducklings available if you are local.
Thanks!
Leah
Last edited: