DownSouth D'Uccles & Silkies
12 Years
Jul 5, 2007
12,146
45
311
Fertility at home has been 100%.
Hatch rate at home has been around 90-95%. I'm not sure if this is because I am constantly doing staggered hatches or because some of the hens are a little older. Please keep this in mind if you bid.
Also, please be aware that d'Uccle eggs are fragile and can be tricky to hatch, especially after shipping. I will pack well but cannot guarantee hatchability due to the Post office. They will be shipped Priority Mail with delivery confirmation.
The eggs will all be no older than 3 days at the time of shipping and from 2 different pens. The parents are all showbirds or retired showbirds that have always won or placed well at shows. I have several hens that have gotten Best or Reserve of Breed and the same is true of my main rooster. The younger roo has won in his category at 2 shows, but not gotten a Breed award (yet).
Younger roo: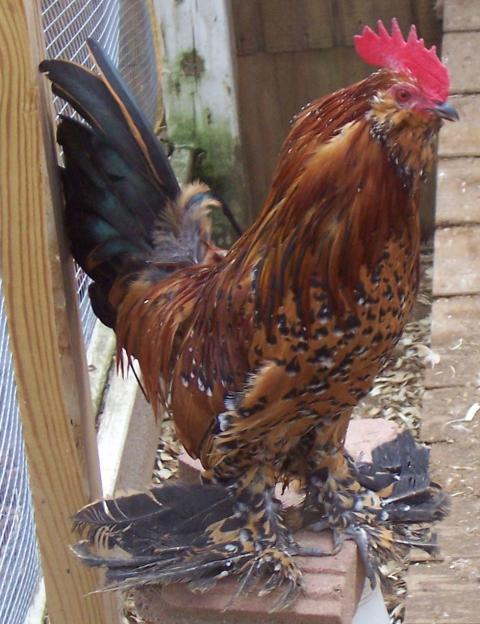 A variety of this year's chicks (don't have one of just the millies. Will remedy that this afternoon)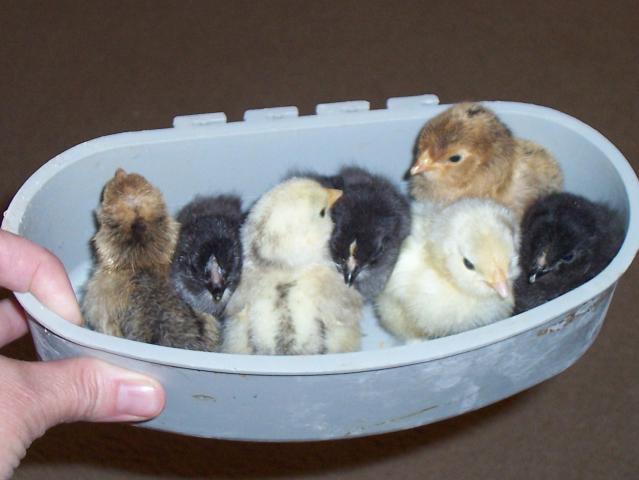 One of this year's chicks. Nice toe feathers on the way!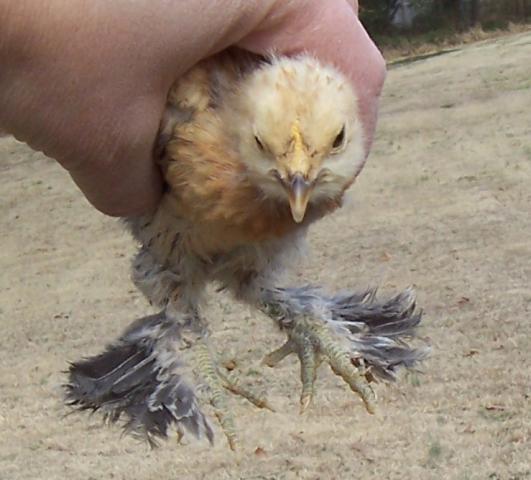 Some of the hens (ignore the rooster; he has a new home):
Pic from fall 2010 of a 2010 hatchling: