My husband and I have been trying to match the 2 and 1/2 month old chickies against pictures of breeds on the internet. We think we've been somewhat successful.
We know we have 2 buff orpington hens because they told us they were when we bought them.Boss is looking at the camera. Her name is Boss because she is the boss. Gabby is eating from what is supposed to be the hanging food dish. Gabby was named for her extremely vocal personality. She is a mommy's girl.
Our four others are feather legged bantams. Owl is our Rooster. He loves to crow and watch his girls. We think he is a bearded Belgian d'Uccle in the Mille Fleur coloring. He is a mommy's boy!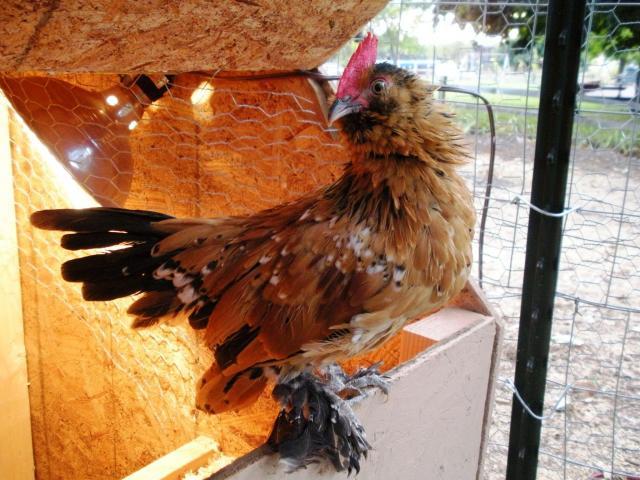 Next is my husband's pride and joy, what we think is a white sultan hen he named Princess. We think she is a she because our roo has a huge crush on her. She is his favorite, and daddy's favorite too. She does have 5 toes. And, if I understand correctly, vulture hocks.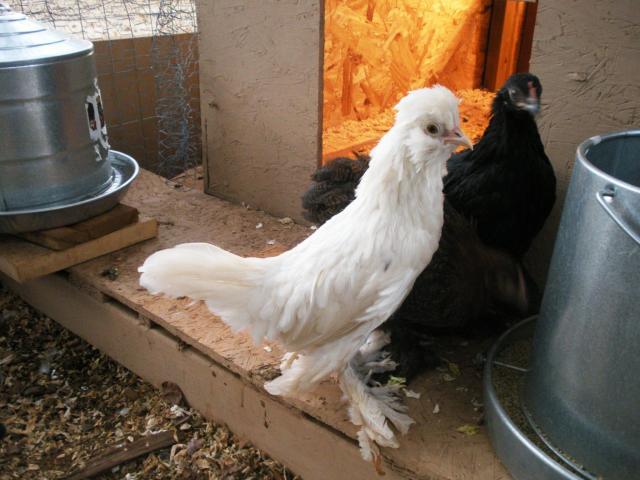 Next is JoJo. We think she might be a black cochin bantam hen? These are the best ones I could get of her. She's camera shy.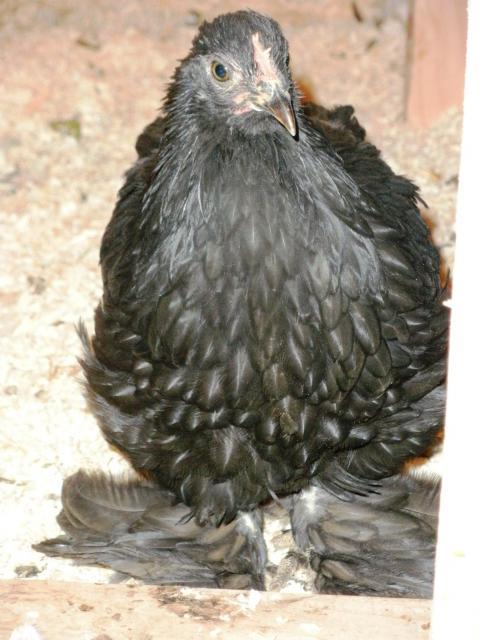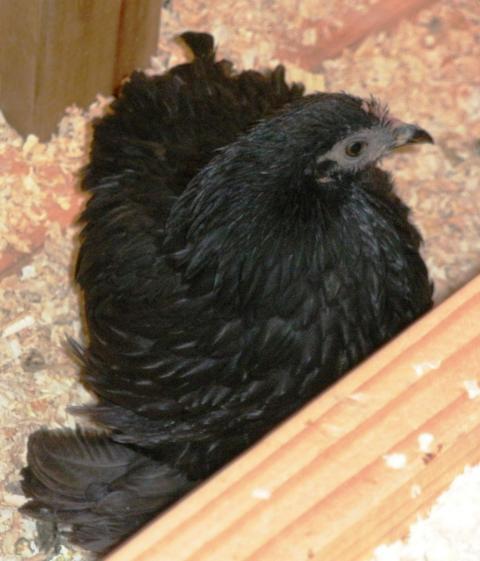 Finally, we have Robin. We think she's a hen. She's really sweet. We don't have any guesses on her breed though.