I was out with my video camera today, the boys were all showing off. It was pretty gray and blah out there, but I pulled a few frames from the video to share.
This is my Regal Red tom, my favorite of them all...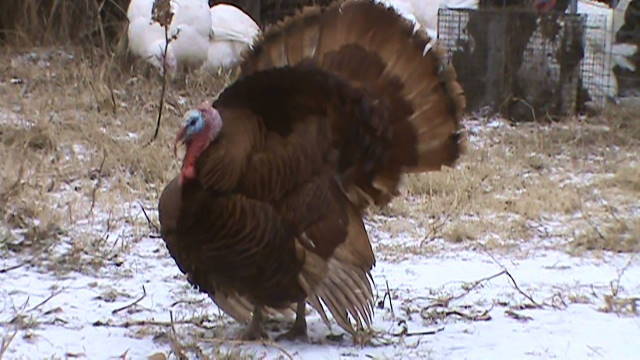 And another picture, this is him again with my 2 White Holland toms in the background. The white turkey in the front is my almost 2 year old Broad Breasted White hen. I wanted the toms in the same picture to give a size comparison. She was a little fluffed up because it was a bit chilly, but not as fluffed as the toms displaying!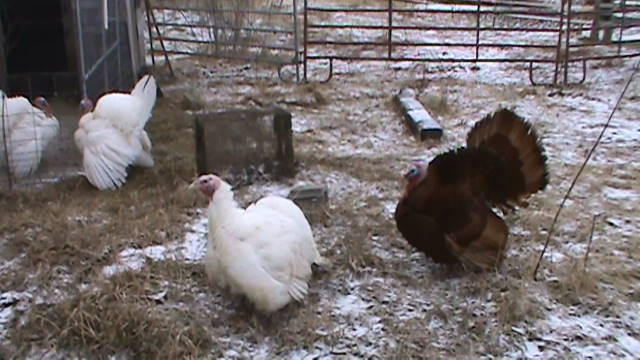 I just figured maybe I should put a few pictures up before you guys stated thinking I didn't really have turkeys