Feb 17, 2009
9,388
70
311
My Coop
Wife decided she wanted chickens so I went to work making them a home. Had a neighbor who moved and gave me all of the wire, 4X4's and some other misc lumber plus a couple feeders and some heat lamp fixtures. I took a 12'x16' area of our old barn that I had built for horse feeding stalls and then turned to pygmy goat stalls and it will now be our chicken coop. The actual coop area is 12x12 and then there is a 6x12 area that has one end totally open to the 16x16 outside run. Now lets see if I can post pictures !
This is the wall between the coop and open air area. The plastic will be removed in warmer weather.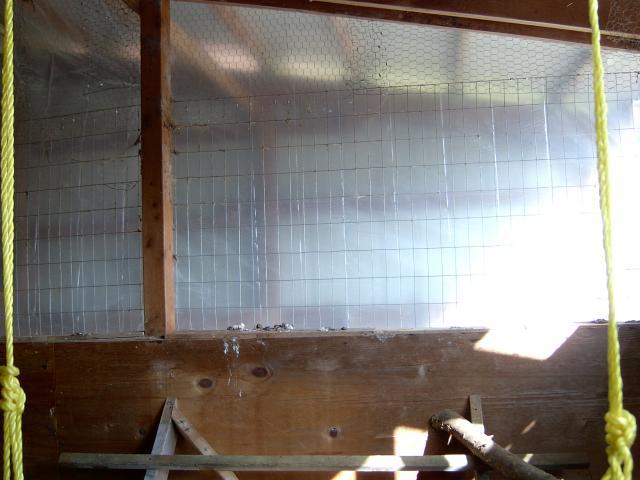 Here you can see one of the 300 watt lights and the area at the very back/ top has an opening about 2' high and full length for vent.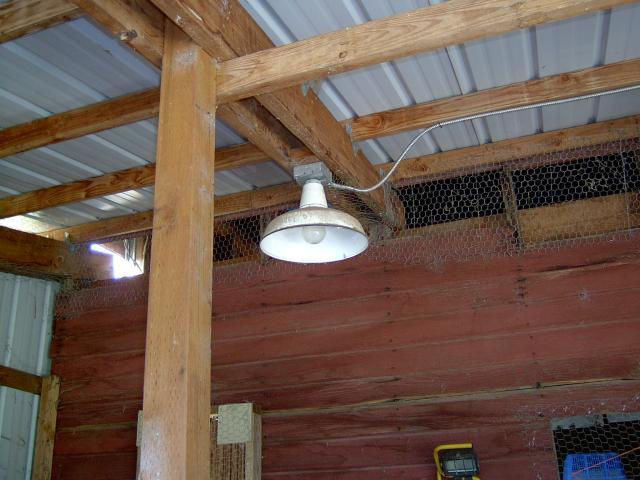 Here are the steps going up into the barn and the people door. I put a hook latch on the people side of the door and a spring to keep it closed when it is not latched.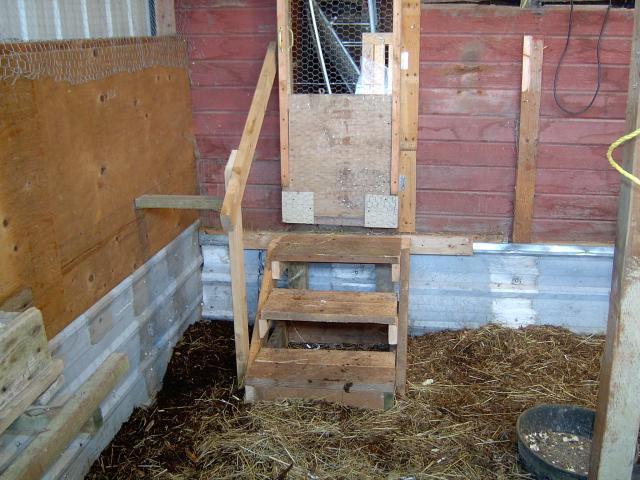 Here is the chicken door to the outside. I made it so we can pull the string in the barn and it will open and then to close it we just use a broom handle and shoot pool through the opening I made in the wire. This way we don't have to go into the coop to let the girls out. The opening is 14"x14"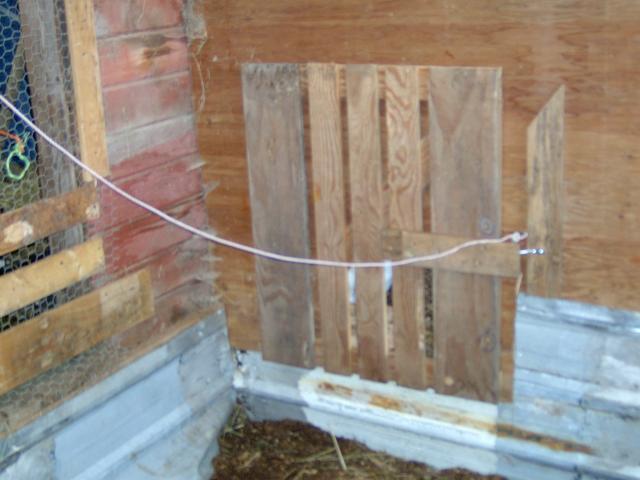 This area is on the low end of the roof facing the sun. I plan to make 2 "windows" 2'x6' that I can close in winter and open in summer.
Nest box I salvaged from an OLD coop on our propety. Just had do do a little repair and it is good now.
Here's our 3 girls out for the first time since I got em. They were very happy to have some grass and bugs. Sorry not a very good foto
Here is the open area leading to the outside.
Here is a picture of the outside run.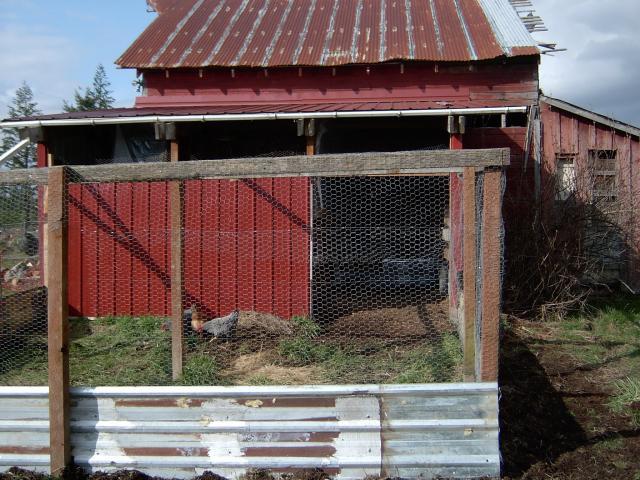 And another of the outside run.
I still have a few things to finish like that down spout and putting the electric fence around. I think they are fairly secure. The chicken wire rolls to the outside about 1' and the tin is pushed down on it . They are both about 10" deep and back filled. So far not counting chicks and feed supplies I have about $45 in this set up. $35 for the big hanging waterer and $10 for 5000 staples. I know my coop is no where as nice as a lot I have seen here but I was able to make it all with salvaged/ recycled material.
I was so excited when building that I forgot to take pictures as I went. Along with the 2 BR and 1 GSL we have 3 BSL, 3 GSL, 6 RIR, 2 Easter eggers that are 2 weeks and yesterday we picked up 3 Bantams. I saw them little boogers and just couldn't resist. They were so tiny and cute and one has fuzzy legs. I kind of hope that turns out to be a roo. Even though we don't plan on breeding and don't really need a roo, ya just can't have chickens with out roo that just ain't right now is it. lol
Last edited by a moderator: