For our first three chicks we decided to buy the following coop
http://www.mypetchicken.com/catalog/Chicken-Coops/The-Saltbox-Coop-with-Run-3-4-chickens-p697.aspx

Picture
provided by website:
I dont know if i am being over observent, but on the door of the coop shown there are 9 rectangular pieces
EXP:
On the coop we recieved, the door only has 7 rectangular pieces. EXP: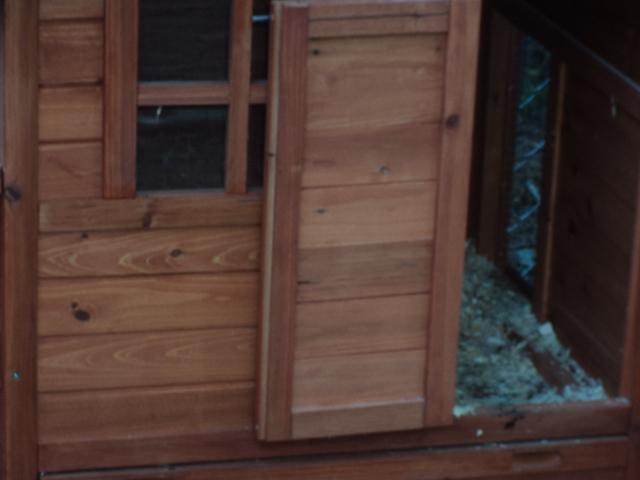 ALSO, the back panel of the coop on the website showed a solid panel. EXP:
On the coop received, the back panel is wire. EXP: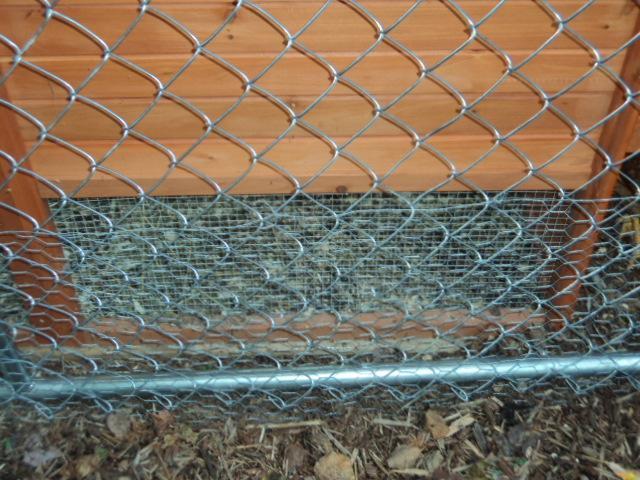 It also states that the coop is designed for 4 LF chickens, or 6 bantam chickens. BUT the interior dimensions of the coop where they sleep at night is only 2'* 2' 5". That is about 1sq foot of sleeping space per bird. And the two roosts provided take up all the floor space. They provide 4'ft of roost space and virtually no floor space. You get two nest boxes (which is nice) but because of the lack of floor space, they sleep in the nests not the 'living area' because there really is no living area. I don't see how or why My pet chicken would sell a coop with such misguided information.
Am i being overly critical? Should i be keeping the sleeping area door open to the attached run at night? That would make no sense.?
Right now, our 3 9 week old chicks seem to be fairing relativly well now... but what happens when they are full grown and they only have 1 sqft of coop space?
I wish i had joined this website before we had bought the coop. *sigh*
What do you guys think? Will they be all right?
The girls do enjoy their 10*10 ft additional run though!
Last edited: