"aw man," said sage, "there's no way mom's gonna let me out today, its snowy!"
"
"what is this?!?! i am not sure i want out today!!," said the pullets.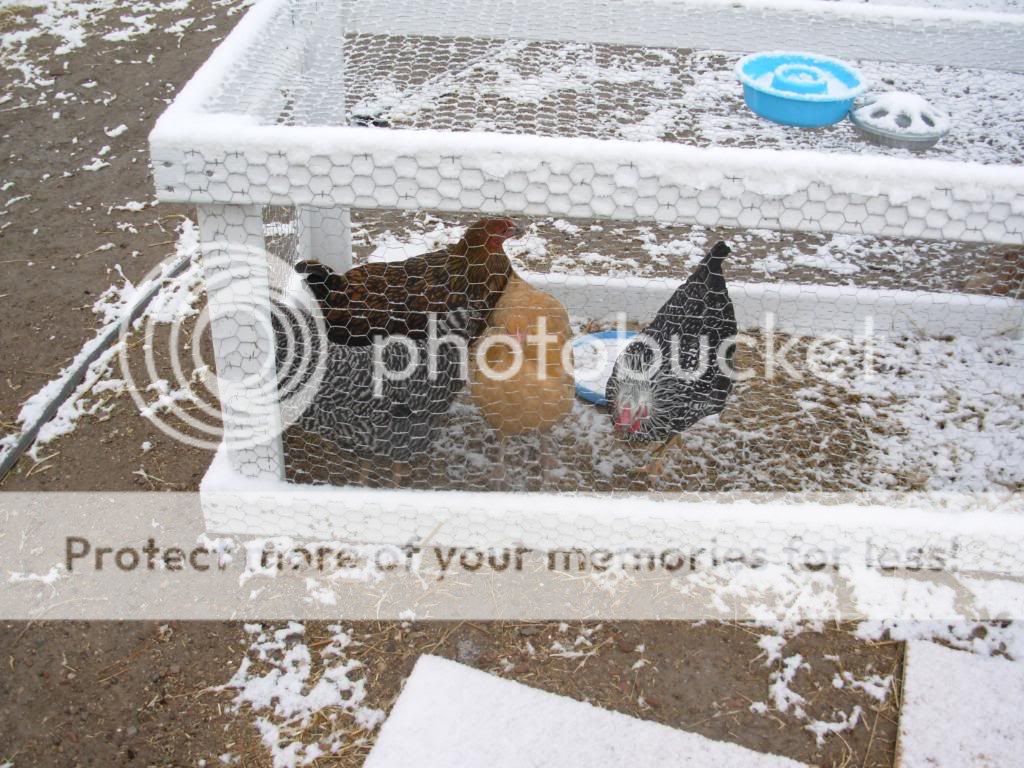 Daisy exclaimed, "HELP ME! its sticking to my beautiful coat!!!"
"Lemme see!!," said Maple.
"My, its even covered the holes on the fly magnet buffet!" Spruce observed.
"And there goes all of our lovely browsing pasture," Daisy said disdainfully.
I still can't believe it snowed last Saturday. (I am in the mountains of NV.) Hope you enjoyed!