Meet a very unique bird from my last hatch: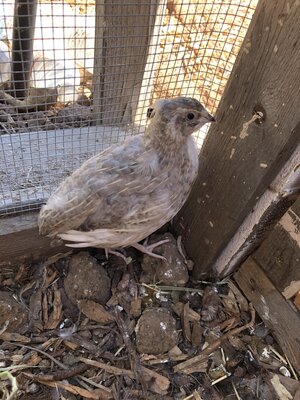 He has blue-ish eyes and a tuft of feathers on his head: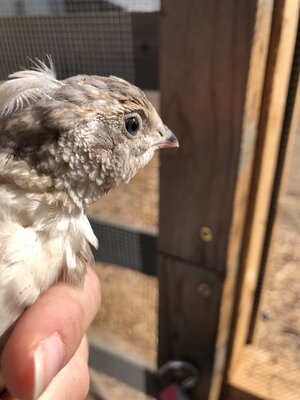 He even had the head fluff as a hatchling!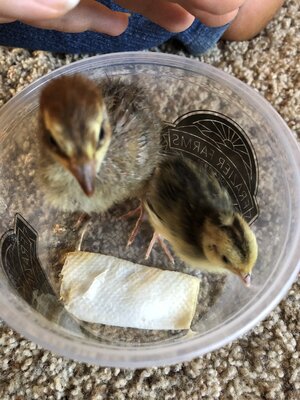 Now for questions: Do you think if I were to breed him, that his offspring might have tiny feather tufts on their heads or blue eyes? Do you think he is a blue-eyed quail?