I have been wanting an incubator for some time now and got lucky and won one in a poultry show raffle this spring( for $4

) I figured I would try it out w/ some of my backyard eggs. I think I was on here everyday and had all of my MANY questions answered w/out even posting...there is so much great info here. I started w/ 19, lost one to infertility, and one to my inexperience (I thought it was bad when candled..it wasn't..so sad). But I learned soo much! 15 out of the 17 that made it to hatchday hatched!! I was so nervous about the whole thing and read til I was blue in the face (and prayed like crazy!!). I about came through the roof when I saw the first pip on day 20. It was so cool to watch them...over and over again..I could never get sick of it!! And...I have a broody that hatched 2 out of 2 just two days later so I gave her some of the incubator chicks and she welcomed them right in..so cute!! I feel very blessed to have 15 healthy little fuzzballs....17 counting my broody's babies!
I just wanted to say thanks to all you great people and share some pic.s if my new darlings. I took SO many pictures...will try to control myself and just put up a few.
And... on top of all that...my first egg from my 18 week olds was layed on hatch day!!! What fun!!
...it was so cute how the hatched ones seemed to coach the hatching ones...or sit on them

sooo cute!! #19 was the first one to hatch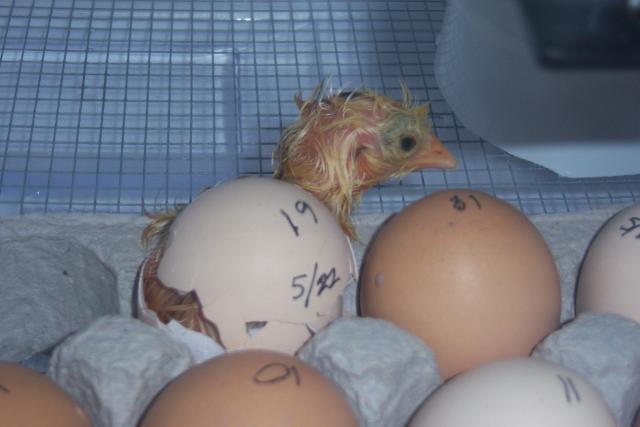 #19 a day later
....some of the others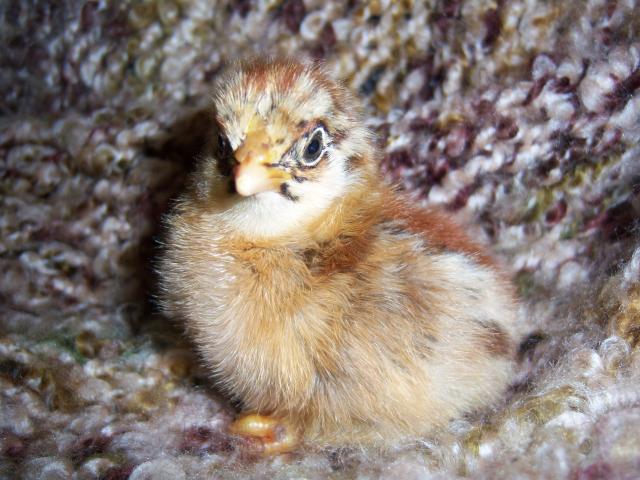 my broody and her babies