After dealing with chicken mites (gone now) , grain mites (still trying to get rid of them) I went out to spend time with my chickens and my ayam ( Blacky) seemed to not be her self. I caught her and put her in a crate to later evaluate.
After evaluating her I found this lesion and a glob of feathers on back of neck missing. I suspect injury from a dog that was visiting and left out overnight. I cleaned it, scrubbed it, soaked it then applied Neosporin and pine tar (she was eating herself) and tried to wrap it. All my wrapping and covering attempts failed so far the last 5 days I have been cleaning it and applying Neosporin x 2 a day.
last night I noticed she had diarrhea and this morning she did too. She has been less active or interested in food but will chase grass hoppers. I have been putting her in with the special needs group as I thought she was depressed.
What can I do for my poor sweet heart?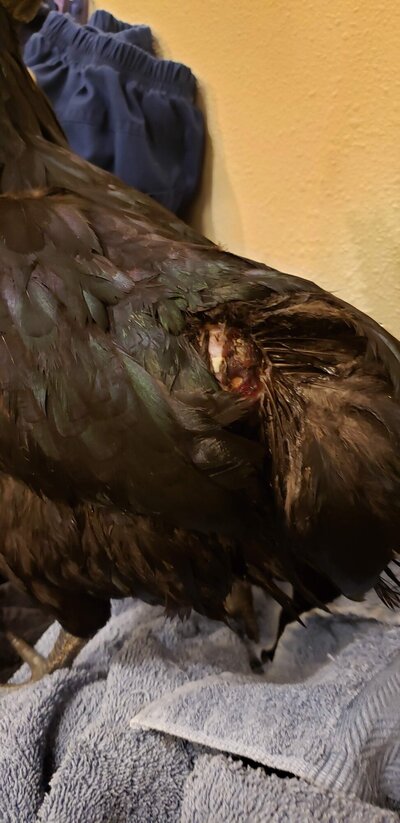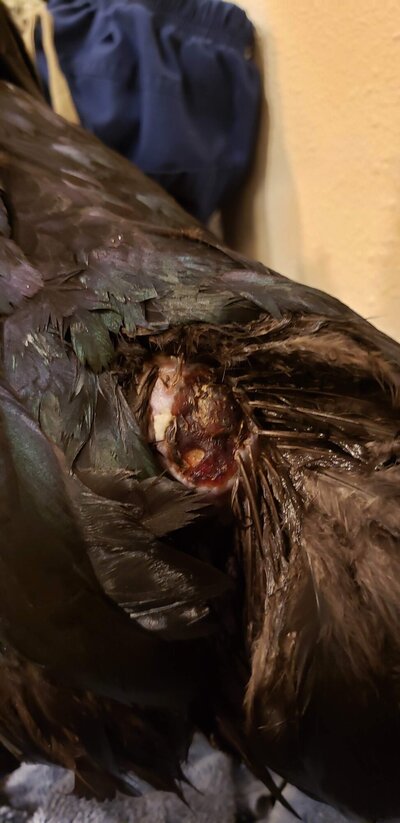 Last edited: