I was going to take in and place some kittens for a friend of mine once they were weaned but something happened to the mother cat so we now have 5 orphan kittens that are ready for homes. They are approx 5 weeks old and now eating on their own (both wet and dry kitten food). Working on getting better pictures but these at least show you what they look like. Two tabby and white, one gold and white and two really pretty calicos. REALLY cute batch of kittens and very sweet.
Free to good homes WITH adoption contract in place agreeing to spay or neuter by or before 6 months old (I have low cost spay/neuter information available). Located in Raleigh/Durham/Burlington NC area...
Please contact if interested or if any additional information is needed.
[email protected]
or PM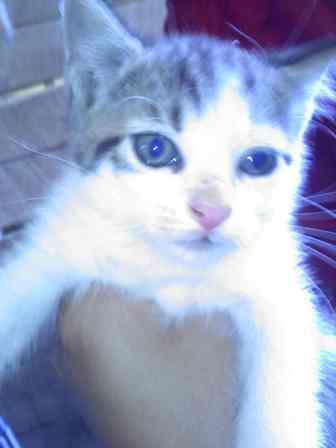 Last edited: