Feb 13, 2011
1,984
13
151
My momma came over tonight and made this dish. My brother is once again deployed overseas...this time to Afghanistan.
He came home for his leave a few weeks ago and made this dish for my momma...she came and taught me it..
NOW..mind you I'm a big MEAT person...I am not a person who will be satisfied with a non-meat type dinner..its just not me..so for me..I didnt care for this..but..it IS a great way to use up your tomatoes from your garden and your eggs!!!
Here is what you need:
Olive oil
eggs
2 jalapeno peppers (NO, I used 2 large ones and had NO spice-- but adjust for your taste) (we minced them..)
tomatoes (diced)
garlic
dried basil
dried oregano
to make:
Take olive oil & sautee' the jalapeno & minced garlic.
Then add in fresh diced tomatoes..simmer until the tomatoes break down slightly.
Then add in your eggs; on top of the tomatoes (as they are still simmering), slightly break the egg yolk..(DO NOT MIX!!!) one at a time.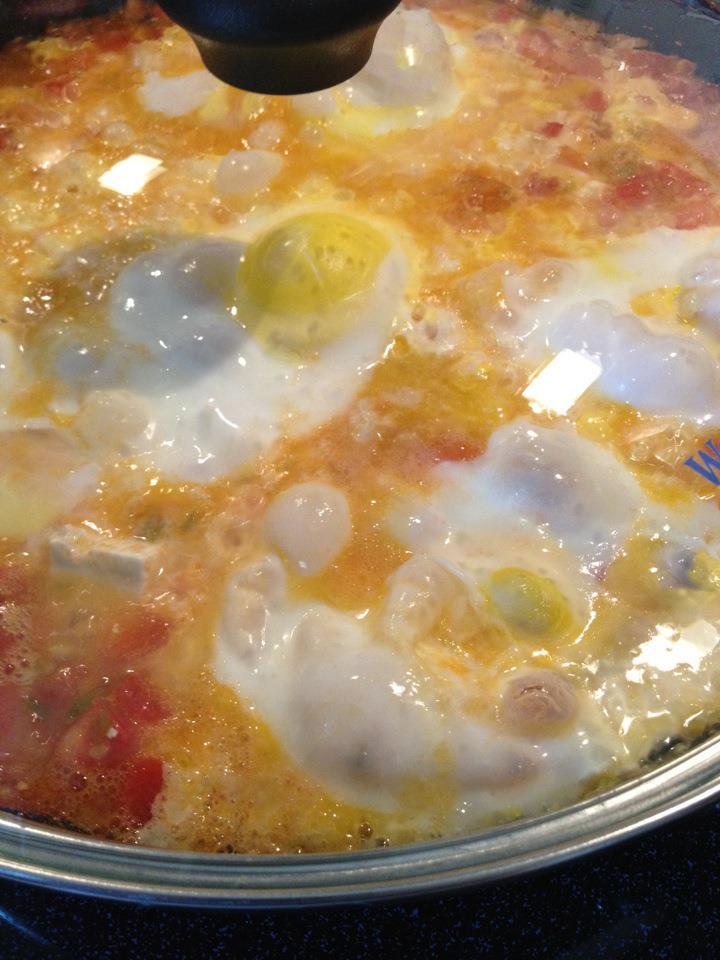 Put lid on it. Let cook til eggs are done. Uncover & add dried basil/oregano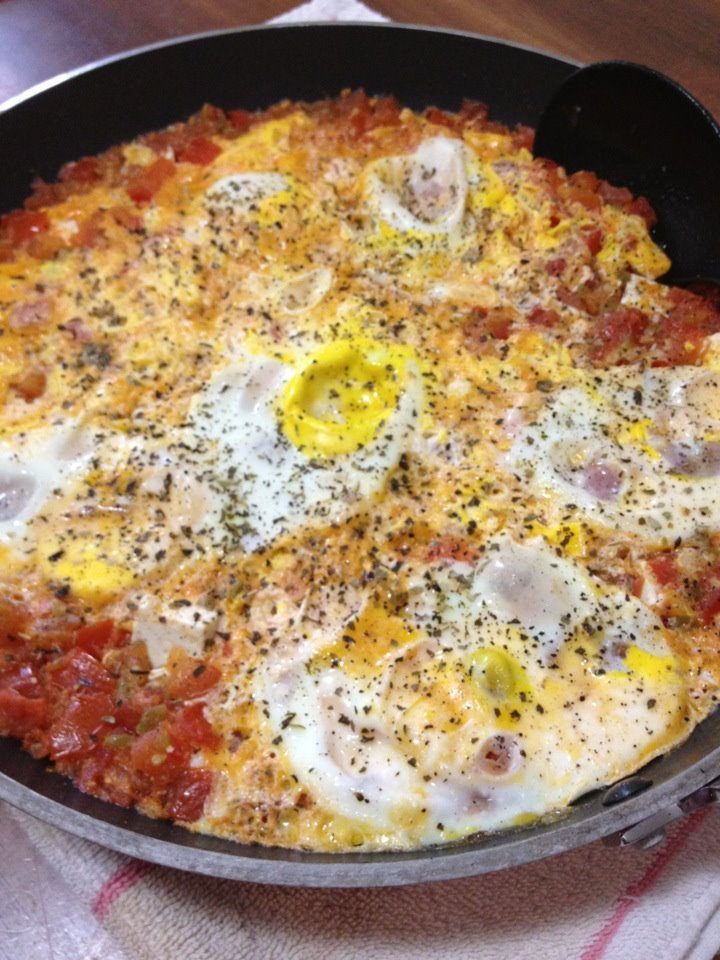 To eat it like a traditional Afghani family, put the pan/pot in the middle of the table. Everyone eats out of the pan.
Take your hearty bread pieces, smush it thin with your fingers: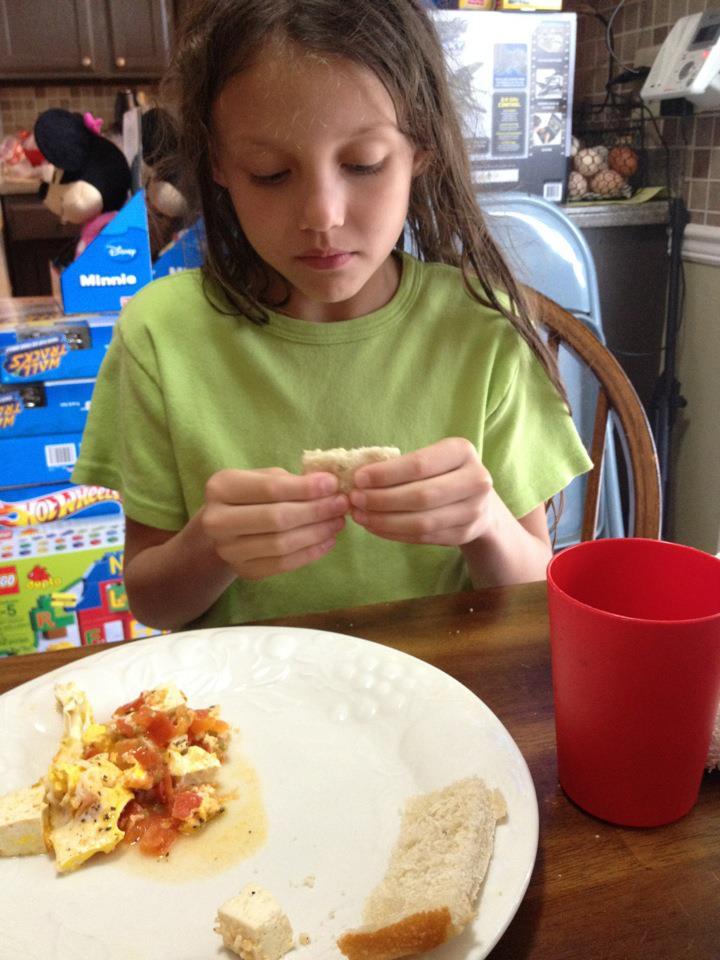 Use the bread as a scoop,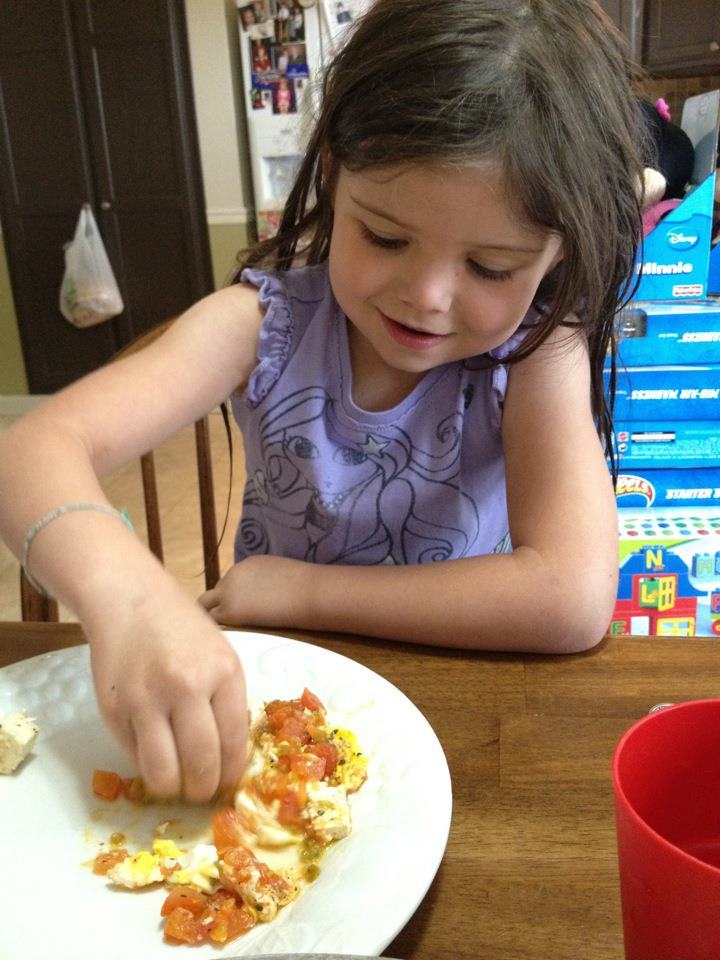 Then eat! ENJOY!