Mar 6, 2018
100
209
106
My Coop
Hi all! We just got some lovely little additions to our chicken family today! Two amberlinks, one production blue, and one rhode island red. Got them at the local feed store. They look bigger than I remember our last chicks from a couple years ago were.. I could be wrong but wouldn't mind some input!
Here are pics:
RIR, most likely youngest as he still has the little thing on his beak to break out of egg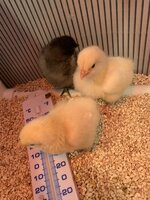 Two amberlinks, I think they're the oldest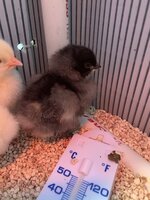 Production blue, excuse the
I wouldn't mind some advice as I am hoping one of my two broody hens will adopt them tonight, just want to make sure they're not too old! Thanks!!