I am getting way too many eggs to Incubate.(Egg Pictures will be added)
This Auction is for 12+ eggs( I will include Extras) Shipping will be $15.00 Priority
In this pen I have 3 Black Ameraucana hens, 1 Lavender Rooster, 1 Lavender Hen[All from John Blehm] and 6 Pullets (Black or Lavender Splits from Jerry Segler).
I would rather sell these eggs to someone to incubate.
You may get a few Lavenders in the hatch, but you will get mostly Blacks and Black/Lavender Splits.
They all lay nice beautiful Blue eggs, the Lavender girl lays a blue egg with a green tint.
I will send the largest eggs I get.
As with all hatching eggs I cannot guarantee hatchability due to shipping, climate, and incubation methods. As we are all aware with shipped eggs it is mostly in the handling of the package.
I will be adding more information and pictures before the end of the auction
HEN
ROOSTER(White hen in the foreground is the Dominant White Bird)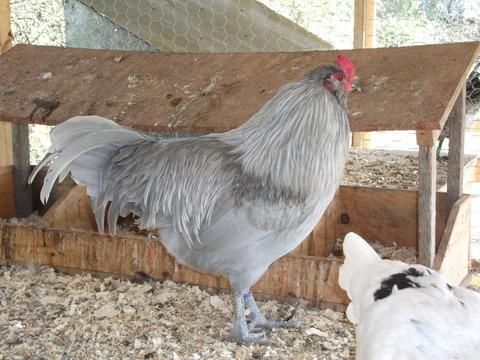 BLACK HEN
I may have enough to do another order after this auction closes
Last edited: