Both Ducks were purchased at the local Family Farm and Garden store. There was no labeling and the person there said Pekin and Mallard.... I am mostly wondering what Ming Ming is... the cream colored one. She is very vocal and always worrying about where Pikachu is. When we first brought her home we thought that she was a Pekin, watching how she stands and moves around along with her coloring makes me think she is some kind of runner....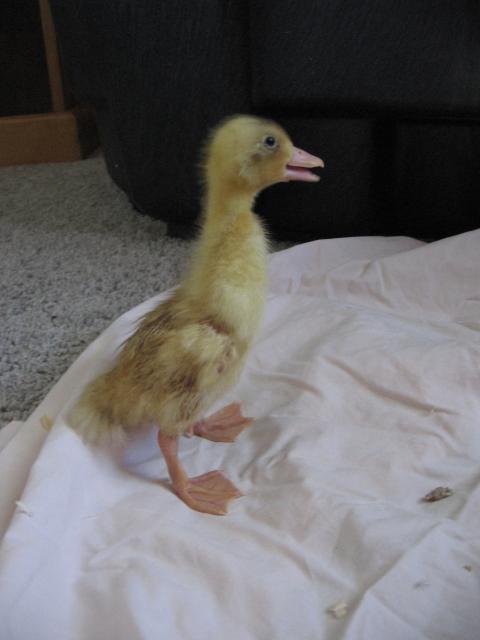 This is Ming Ming @ just a day after we brought her home.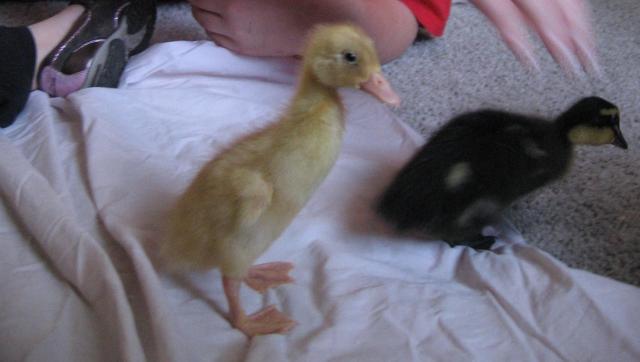 Both Ming and Pikachu a few days later... (we had given Ming a bath as she was covered in something)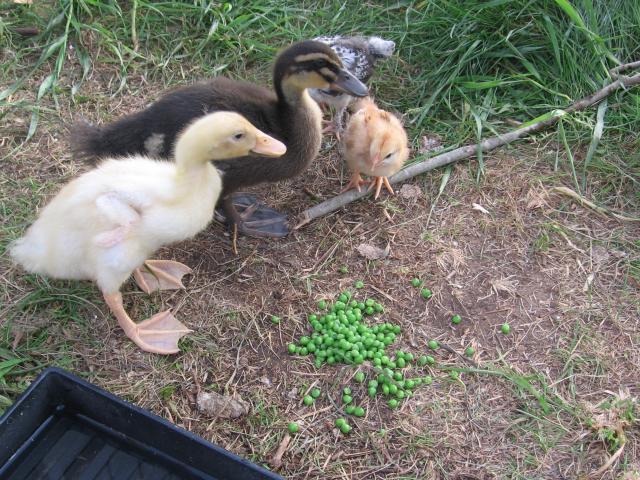 A few weeks later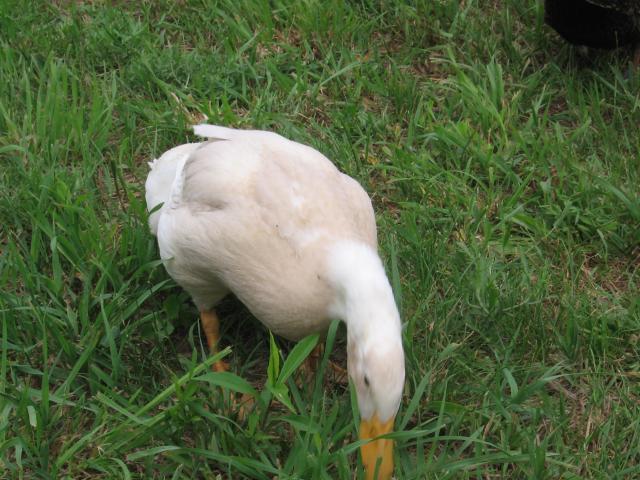 These last two were taken over the weekend.
What would you call her coloring? Its a peachy cream color that looks like penciling on her feathers!
Guess away!