some i know, some i have no clue, maybe you do?
here are the ducks, anconas i know, but what are the black ones? cayuga? khaki cambell?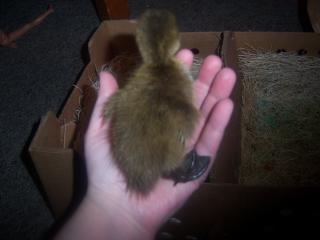 and now these black and yellow ones, the more chipmonk type blacks are feather legged, the more solid black wwith yellow bellies are clean legged. of the chipmonk ones,some have speckeldy heads, and some have black eyeliner markings. i think 2 different breeds, but maybe 3?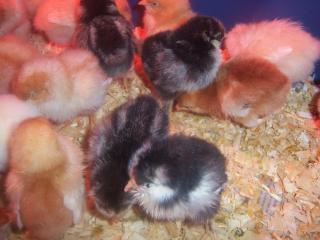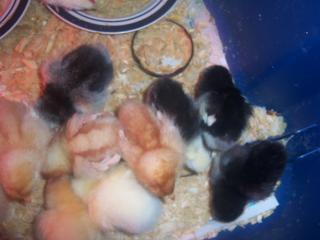 now the polish, i think they are white crested black polish, but one has a dotty face, so maybe mottled houdan?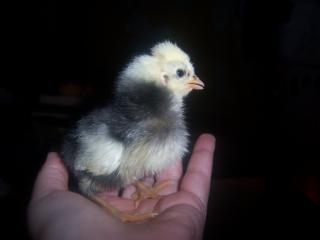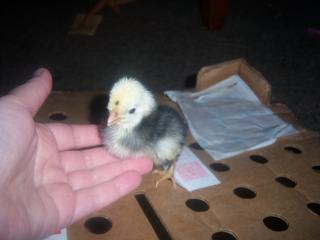 and then there are these yellow chipmonks, too light to be red sex links i think, they are yellow with tan stripes.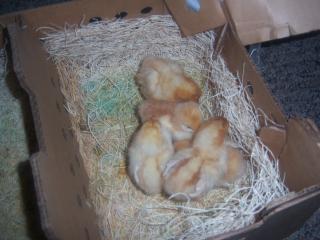 and we have a few of these guys, no stripes, just orange chicks with yellow bellies, thought they loked like our rir but they have some markings, and these dont.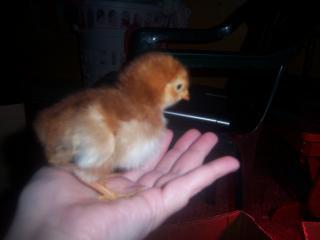 also, we got 2 black silkie bantams, oe was smooshed on the bottom, really sad, it was still alive, but couldnt open its eyes or peep, its bek was moving like it wanted to peep, but no noise, it died in my hand, it was so sad. i thought the other was on its way out too, ot wasnt much better, but could peep very softly, i have only slept 2 hours , i nursed that little lonely silkie all night expecting it to die any minute, well, at 3:30 am, and i tried one last time to get it to take some sugar water, and it did! it stood up too! and later it pecked at the mash! and now its eating and drinking a little on its own and walking around! it still looks wobbly, but it might make it, i hope it does. here it is. i put it in its own little brooder, (diaper box) with the polish, they seem to keep it company and since they are a little smaller and lighter, they dont mash him.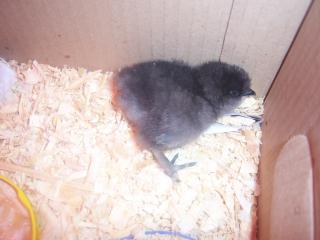 Last edited: